According to Fox Charlotte, a soccer coach from the Catawba College Hall of Fame and Steele Creek Soccer Club has been arrested and charged with three counts of indecent liberties with a child, crimes against nature and first-degree sex offense.
Under North Carolina law, § 14‑202.1 refers to the crime of taking indecent liberties with children. It states that if a person over the age of 16 and at least 5 years older than the child in question takes or attempts to take any "immoral liberties" with the child, they could be found guilty of a Class F felony.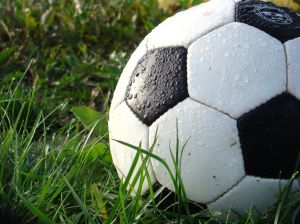 Any improper, immoral, or indecent acts done out of the purpose to gratify sexual desires or for arousal could fall into this category of crime. In this case, a child refers to anyone, male or female, under the age of 16.
Investigators said the arrest of Ralph Wager, 69, occurred as the result of a two-month long investigation following one man coming forward and claiming Wager had inappropriate sexual contact with him in the late 1980s. At the time the incident was alleged to have occurred, Wager was a soccer coach and PE instructor at Catawba College in Salisbury and was later inducted into their hall of fame in 2008. The school has since been notified of his arrest and is cooperating with the criminal investigation.
Investigators are not yet revealing the nature of the evidence they have against Wager but say it is strong enough to move forward with charges. It's also not yet clear if Wager confessed after being questioned by police. He was arrested earlier this week, on Tuesday night, at his home in east Charlotte.
The victim was 9 years old when the abuse began and 12 when it ended. The boy was not directly under Wager's soccer instruction at the time of the sexual abuse, but was involved in a different athletic activity.
The Steele Creek Soccer Club has removed Wager from its website and say he has been suspended indefinitely as a coach due to the Steele Creek Athletic Association's zero-tolerance policy. Wager is currently in jail with a $500,000 bond. Wager waived having a court appointed attorney and is now scheduled to be in court for a probable cause hearing on August 1.

Sex crimes are taken very seriously throughout the country. Even the mere hint of an allegation can ruin an individual's reputation, so it is important to have a strong advocate on your side if you have been accused of a crime. If you require the assistance of a Charlotte criminal defense attorney for any reason, please call the attorneys at Arnold & Smith, PLLC today for a free consultation at 1-704-370-2828.
Source
"Soccer Coach Arrested for Sex Crimes," by Jenna Caiazzo, published at FoxCharlotte.com.
See Our Related Blog Posts
Charlotte Man Jailed for A String of Rapes and Robberies