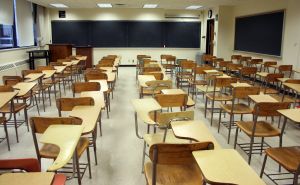 According to data collected by WBTV, schools located in South Charlotte saw an increase in crime rates along with those in the rest of the district. The increases were caused largely by a jump in crime at Alexander Graham, Community House and Quail Hollow middle schools along with South Mecklenburg High.
The North Carolina Department of Public Instruction released statistics that showed violence and crime incidents at Charlotte-Mecklenburg schools increased and there are now 11.33 acts per 1,000 students, up slightly from previous years. Though the crime in South Charlotte was on the rise, it still falls well below the district average, with only 8.36 acts per 1,000 students. This represents a rapid rise given that 2010-2011 saw only 6.42 acts of violence or crime per 1,000 students.
The biggest increase occurred in South Charlotte middle and high schools. At South Charlotte middle schools, 14.67 violent acts were committed per 1,000 students, up from 13.78 incidents per 1,000 students last year. The increase was largely attributed to an increase in the possession of controlled substances at Alexander Graham, sexual assaults at Community House and possession of weapons at McClintock and Quail Hollow.
One thing that school officials pointed out was that the increase in possession of weapons had nothing to do with guns. Items like syringes and Swiss Army knives count as weapons. In one incident, even a pencil eraser thrown from the window of a moving school bus counted.

High schools in South Charlotte averaged 22.4 crimes per 1,000 students in 2011-2012, an enormous leap from the 10.59 average seen in 2010-2011. At South Mecklenburg High School alone, 21 more violent or criminal acts were reported last year. At the same time, other schools in the area worked to cut their numbers. Myers Park High cut their crime from 59 acts in 2010-2011 to 31 in 2011-2012, the biggest drop in South Charlotte.
There are some signs of hope as Quail Hollow had the most criminal or violent acts out of south Charlotte's middle schools, with some 30 acts last school year. So far this academic year there has been a large reduction of 51% which the administrators hope to continue this semester. Searches and stepped up monitoring by teachers has helped lower crime and many other schools in the area will begin implementing such changes.
Arnold & Smith, PLLC is a Charlotte based criminal defense, traffic violation defense and civil litigation law firm servicing Charlotte and the surrounding area. If you or someone you know need legal assistance, please contact Arnold & Smith, PLLC today at (704) 370-2828.
Source:
"Crime, annual dropout rate down in Charlotte-Mecklenburg Schools," published at WBTV.com.
See Our Related Blog Posts:
North Carolina Prosecutors Begin to Target White Collar Criminals