Charlotte Criminal Lawyer Brad Smith answers the question: "What should parents tell their children to do when interacting with police officers?"
A chair is thrown in a cafeteria. What is your first reaction to that? Silly high school antics? Assault? Is this a crime? The North Carolina Court of Appeals had to deal with this very question. A high school student under the age of 16 threw a chair in the cafeteria of his high school and ran out of the room. A school resource officer followed the chair throwing student out of the cafeteria, snuck up on him, and grabbed him by his shirt. After being confronted about the chair throwing incident, the student claimed that he was just goofing around with his brother when the chair was thrown. Initially, the student was caught off guard being apprehended by the school resource officer, but calmed down within minutes of being approached and taken to a conference room.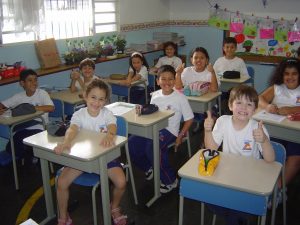 In the initial trial, the juvenile was charged with disorderly conduct. In North Carolina, disorderly conduct is defined by  intentionally causing a public disturbance. One way in which a public disturbance can be caused is by engaging in a violent activity. In addition to the disorderly conduct charge, the original charge stated that the juvenile was resisting an officer following the incident, which is in violation of a North Carolina statute.
A district court in North Carolina found the juvenile student to be delinquent for both the disorderly conduct charge and resisting an officer. The student appealed this decision. The case was brought to the North Carolina Court of Appeals where it was determined that there was insufficient evidence to support either charge against the student.
The court examined both charges separately in making their decision. For the disorderly conduct charge, the court was concerned with the violence aspect of the disorderly conduct statute. For there to be disorderly conduct, the court must determine that there was evidence that a person engaged in conduct to elicit violence or with the intent of inciting violence. In this case, the court found that the student throwing the chair did not incite violence.
Next, the court looked to the resisting an officer charge. This is a class 2 misdemeanor. The court found that there was insufficient evidence to prove that the student had reason to believe the school resource officer who grabbed him by the shirt following the chair throwing incident was a public officer. Additionally, there was no evidence that further demonstrated that the juvenile was resisting or obstructing the officer from doing his job after he was grabbed.
Being charged and convicted with a crime can be devastating. Being convicted as a juvenile can be even worse; it taints your record before you are even an adult. The criminal defense attorneys at Arnold & Smith, PLLC are here to help prevent these convictions. We know that there are false charges, and convictions, that occur often. We make it a priority to present every ounce of evidence possible in a case to get the most favorable outcome given the circumstances. If you find yourself facing criminal charges and need the help of an experienced criminal defense attorney in or around Charlotte, Lake Norman, or our new office in Monroe (by appointment only until 2019), please contact Arnold & Smith, PLLC today at (704) 370-2828 or find additional resources here.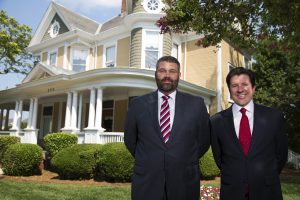 The criminal defense attorneys at Arnold & Smith, PLLC make it their mission to zealously defend their clients on a wide range of criminal matters at both the state and federal levels. These matters may include any charge from traffic offenses; DWI/DUI; drug charges (from simple possession to possession with intent to distribute and trafficking); gun permit denials; weapons offenses; and property crimes (larceny, breaking and entering, robbery, fraud, embezzlement, white collar offenses); to sexually related offenses (indecent exposure; sexual assault, crimes against nature, removal from sex offender registry); and violent crimes (domestic violence; assault; manslaughter; homicide, murder). Other legal issues that Arnold & Smith, PLLC criminal clients may be facing include restraining orders, restraining order and probation violations, expungements; appeals; and immigration issues related to criminal charges. Our criminal defense attorneys are passionate about ensuring that individuals empower themselves by being informed about their constitutional rights, and stand at the ready to fight in the defense of those facing criminal charges.
Source:
https://www.ncleg.net/gascripts/statutes/statutelookup.pl?statute=14-288.4
https://www.ncleg.net/gascripts/statutes/statutelookup.pl?statute=14-223
Image Credit:
https://www.freeimages.com/photo/class-1552432
See Our Related Video from our YouTube channel:
https://www.youtube.com/user/ArnoldSmithPLLC?feature=watch
See Our Related Blog Posts: