Attorney J. Bradley Smith answering the question: "Should I talk to the police?"

The North Carolina General Assembly has passed legislation that would ensure that individuals who are convicted in the state of human trafficking must register with local sheriffs as registered sex offenders.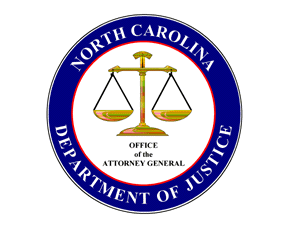 The legislation was passed unanimously by the North Carolina House this week which would add another crime to the list of those that require registration with the state. The measure says that if the trafficking involved minors, or was committed with the intent of creating sexual servitude then registration is mandatory. The Senate passed the measure last month which means the legislation will now head to the governor for his signature.
The legislation will require that registered human traffickers alert sheriffs about where they live or if they decide to move. It also means that they will not be allowed to live near schools or day care centers and must also avoid working in positions that require interaction with children.

The North Carolina Sex Offender Registry requires that beyond those convicted of human trafficking; a long list of other offenses will necessitate registration with the government agency. A long list of offenses against minors require automatic registration and monitoring as do those related to sexually violent offenses. Examples include first and second-degree rape, sexual battery, statutory rape, felonious indecent exposure and solicitation of a child.
State law specifies that those on the sex offender registry be prohibited from residing within 1,000 feet of the property of any school or childcare center. Besides not working at a job requiring contact with children, sex offenders are also not permitted to possess a commercial drivers license which would allow them to carry passengers or operate a school bus. Sex offenders are not allowed to work as an EMT or to possess a funeral license. Many may not realize that it is also unlawful for some registered offenders to access a commercial social networking Web site when the offender knows that the site permits minor children to become members.
Arnold & Smith, PLLC is a Charlotte based criminal defense, traffic violation defense and civil litigation law firm servicing Charlotte and the surrounding area. If you or someone you know need legal assistance, please contact Arnold & Smith, PLLC today at (704) 370-2828.
Source:
"Sex offender registry expansion going to McCrory," by The Associated Press, published at NewsObserver.com.
See Our Related Videos From Our YouTube Channel:
https://www.youtube.com/user/ArnoldSmithPLLC?feature=watch
See Our Related Blog Posts:
NC Supreme Court Says "Life Sentence" Means Prisoners Must Remain In Jail For Life :: Charlotte North Carolina DWI DUI Criminal Attorney Lawyer
North Carolina Woman Takes Plea Deal Over Stealing From Neighbor's Dead Son :: Charlotte North Carolina DWI DUI Criminal Attorney Lawyer