Attorney J. Bradley Smith answering the question: "What is the difference between a misdemeanor and a felony?"

A potentially important bill has been introduced in the North Carolina legislature that could change the way law enforcement agencies handle marijuana possession offenses. The legislation, House Bill 637, would lower penalties for minor marijuana possession offenses.
The legislation would reduce penalties for possession of up to one ounce of marijuana. Those found to have such a small quantity of the drug would only be subject to a fine, changing the classification of possession to a civil infraction rather than a criminal offense. The bill would also reduce the punishment for those found guilty of possessing between one and one and a half ounces of marijuana by making the crime a Class 3 misdemeanor.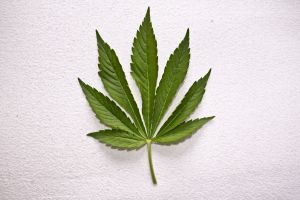 Currently, North Carolina law says that possession of a half ounce of marijuana or less is a criminal misdemeanor and is punishable with a fine of up to $200 and a possible suspended jail sentence. Possession of between a half-ounce and one and a half ounces is punishable with up to 45 days in prison and a $1,000 fine. Possession of more than one and a half ounces of marijuana is punishable with up to 8 months in prison and a fine.

House Bill 637 is also important because it would allow those who have previous marijuana convictions on their records to apply for an expungement. The legislation says that an expungement would be permitted so long as the person had not been previously convicted of any other felony or misdemeanor.
So far the measure has been referred to the House Judiciary Subcommittee B, but has not yet been scheduled for a hearing, the first step before a vote is taken. Though it is not yet known what chance the bill has of passing the Republican controlled legislature, the measure does reflect the wishes of the majority of North Carolinians. A recent survey commissioned by Public Policy Polling found that 56 percent of all voters in North Carolina believe that marijuana possession should be a fine-only civil offense, rather than a criminal offense warranting jail time.
Arnold & Smith, PLLC is a Charlotte based criminal defense, traffic violation defense and civil litigation law firm servicing Charlotte and the surrounding area. If you or someone you know need legal assistance, please contact Arnold & Smith, PLLC today at (704) 370-2828.
Source:
"NC lawmakers may downgrade marijuana possession penalties," by Holly Henry, published at WTKR.com.
See Our Related Videos From Our YouTube Channel:
https://www.youtube.com/user/ArnoldSmithPLLC?feature=watch
See Our Related Blog Posts:
Expect an Increase in the Number of Dashboard Cameras in North Carolina Patrol Cars