Charlotte Criminal Lawyer Brad Smith answers the question: "I was found not guilty of a charge, buy my record still shows the charge. What is going on?"
Anyone who has been in the dating pool recently has likely noticed a change from years past. Where previously, you might have to wait to be introduced to someone by a mutual friend or happen upon a stranger in a bar, today, things move much more quickly. Technology has impacted our romantic lives to the same extent it has many other facets and dating/hook-up apps can lead to some troubling consequences, even occasionally, with criminal impact.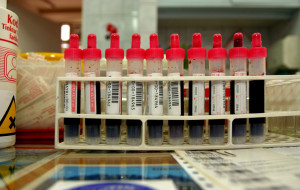 Though the dating apps have been welcomed by some for making the process of meeting new people much easier, others have worried about their broader, potentially negative societal impact. Though we won't wade into the minefield of whether these apps are good or bad generally, it's important to discuss the potential problems that can result from their use. Though casual sex might seem harmless to some, the problem is that romantic entanglements with strangers can lead to trouble when you know little (or nothing) about their sexual past. In this case, what you don't know absolutely can hurt you and, if you're the person withholding information, it can land you in legal hot water.
In North Carolina, you can actually be convicted of crimes for infecting others or failing to warn others about HIV or other sexually transmitted infections (STIs). North Carolina law requires those who have HIV, even those with controlled or undetectable levels of HIV, to refrain from any sexual contact unless they use condoms. Beyond this restriction, those with HIV must also inform any potential partners of their status. Those with HIV are also prohibited from other things, such as selling blood or sperm, or donating organs or tissues.
The penalties associated with transmitting HIV are severe in North Carolina. Those who know they are infected with HIV and expose another person intentionally the person could potentially be charged with assault, or in especially serious cases, attempted murder. Simply violating the HIV statute is punishable as a misdemeanor. Though severe, this is actually much more lenient than in some states where violation of the HIV statute is treated as a felony offense with similarly severe criminal penalties.
In some places, transmitting STIs is itself a specific crime. In North Carolina, the laws are a bit more vague. Though there's no special STI-related crime on the books, those who are found to infected others with STIs such as gonorrhea, chlamydia or syphilis HPV could be charged with assault. The reason assault can be used in instances where a person intentionally exposes another to STIs is because assault is said to take place when someone physically injures another person. This can be applied to cases involving STIs and, in some instances, such as those involving HIV, it might even qualify as assault with a deadly weapon.
If you or someone you love has been charged with a crime, please contact the experienced criminal defense attorneys at Arnold & Smith, PLLC. Our attorneys stand at the ready to defend you against state or federal charges. Please contact Arnold & Smith, PLLC today at (704) 370-2828   or find additional resources here.
About the Author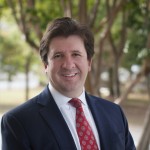 Brad Smith is a Managing Member of Arnold & Smith, PLLC, where he focuses on the areas of criminal defense, DUI / DWI defense and traffic defense.
Mr. Smith was born and raised in Charlotte. He began his legal career as an Assistant District Attorney before entering private practice in 2006.
In his free time, Mr. Smith enjoys traveling, boating, golf, hiking and spending time with his wife and three children.
Sources:
http://www.wcti12.com/news/newschannel-12-investigates-north-carolinas-public-health-violation-law/32538142
Image Credit:
http://www.freeimages.com/photo/blood-1239459
See Our Related Video from our YouTube channel:
https://www.youtube.com/user/ArnoldSmithPLLC?feature=watch
See Our Related Blog Posts: