Charlotte Criminal Lawyer Brad Smith answers the question: "When can I post on Social media about my ongoing case?"
A hot topic the past week or so has concerned a bill signed into law more than two decades ago. The 1994 Crime Bill has become important of late given the increasingly combative Democratic presidential primary, with Senator Bernie Sanders and his supporters citing the 1994 bill as an example of wrongheaded legislation embraced by Secretary Hillary Clinton, then First Lady. Senator Clinton has since had to distance herself from the 1994 bill and has begun to criticize certain aspects of the legislation, a dramatic turn of events given her and former President Bill Clinton's once warm embrace of the anti-crime legislation.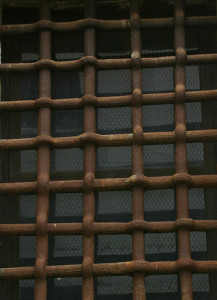 Given how much coverage the 1994 Crime Bill has received of late, it makes sense to spend some time discussing exactly what the Crime Bill is, what it was intended to accomplish and what it actually achieved. To learn more, keep reading.
What was the 1994 Crime Bill?
The 1994 Crime Bill is formally known as the Violent Crime Control and Law Enforcement Act, a lengthy piece of legislation that was designed to combat rampant violent crime that was plaguing the country at the time. The Crime Bill included money to hire more than 100,000 new police officers, nearly $10 billion to fund prisons and more than $6 billion directed at designing crime prevention programs. Additionally, and perhaps most controversially, the law expanded the number of death penalty-eligible offenses and created a "three strikes" rule resulting in mandatory life sentences for repeat offenders.
What was it intended to do?
The Crime Bill was aimed at ending the crime epidemic that many believed was sweeping the country. Throughout the late 1980s and early 1990s, the murder rate in the U.S. was increasing at 5% each year. Other violent crimes rates had also ballooned and crack cocaine was seen as large cause of the increase, especially in large urban areas. The hope was that by increasing penalties for various violent offenses and beefing up the budget for law enforcement, criminals would be dissuaded from continuing to commit crimes and the crime rate would drop precipitously.
What did it actually do?
For reasons experts still do not fully understand the crime rate did drop precipitously. Many have claimed that the 1994 Crime Bill was responsible for leading to historic low murder rates. The problem is that by the time the Crime Bill was passed the violent crime rate had already begun to turn the corner. A single piece of legislation does not deserve credit for such a big drop.
Another unfortunate, and controversial side effect of the 1994 Crime Bill was a huge increase in the prison population, though much of the increase in incarceration rates isn't directly linked to the bill. The Crime Bill only impacted federal crimes, not state, and state prisons account for more than 85% of all incarcerated individuals. That being said, the federal prison population more than doubled since passage of the bill, increasing from 95,000 people in 1994 to more than 214,000 today, something that almost everyone agrees represents a troubling state of affairs.
If you or someone you love has been charged with a crime, please contact the experienced criminal defense attorneys at Arnold & Smith, PLLC. Our attorneys stand at the ready to defend you against state or federal charges. Please contact Arnold & Smith, PLLC today at (704) 370-2828   or find additional resources here.
About the Author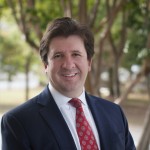 Brad Smith is a Managing Member of Arnold & Smith, PLLC, where he focuses on the areas of criminal defense, DUI / DWI defense and traffic defense.
Mr. Smith was born and raised in Charlotte. He began his legal career as an Assistant District Attorney before entering private practice in 2006.
In his free time, Mr. Smith enjoys traveling, boating, golf, hiking and spending time with his wife and three children.
Sources:
http://www.bbc.com/news/world-us-canada-36020717
Image Credit:
http://www.freeimages.com/photo/prison-bars-1515173
See Our Related Video from our YouTube channel:
https://www.youtube.com/user/ArnoldSmithPLLC?feature=watch
See Our Related Blog Posts: