Charlotte DWI Lawyer Brad Smith answers the question: "If I simply intend to plead guilty, why do I need a lawyer?"
A young man from Michigan is being accused of supporting the Islamic State by federal prosecutors after becoming involved in a so-called "honeypot trap."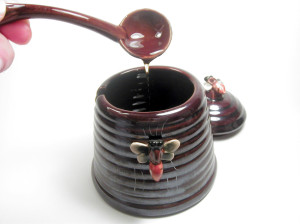 Khalil Abu Rayyan, 21, first gained the attention of FBI when he retweeted a video from the Islamic State showing people being thrown off of a building, later following it up with "Thanks, brother, that made my day."
Shortly thereafter, Rayyan struck up a romantic connection online with who he thought was a 19-year-old Sunni Muslim named Jannah Bride whose husband died in a Syrian airstrike. In reality, "Jannah" does not exist and the person posing to be her was an informant hired by the FBI to communicate with Rayyan.
A honeypot is a somewhat controversial technique used by law enforcement and activist informants. Undercover informants pose as someone else in order to attract and lure potential criminals. Honeypotting is used frequently in child pornography and counterterrorism cases. Recent FBI investigations have been focusing on alleged Islamic State sympathizers, although some of these cases have had highly questionable outcomes and raise entrapment issues.
Other honeypot trap cases
At the end of last year, the FBI used an undercover informant to arrest a mentally ill homeless man and charge him with planning to attack a New Year's Eve celebration in New York. The man's only weapons were knifes and a machete that he purchased at Wal-Mart using $40 the FBI informant gave him.
In a different case, a man previously convicted of ecoterrorism with the help of another female undercover FBI informant, "Anna," was released last year after it was revealed that the government had withheld thousands of pages of evidence. The evidence included numerous love letters between the two and instructions from the FBI's Behavioral Analysis Unit on how Anna could manipulate the defendant and guide him towards a terrorist conspiracy.
Transcripts in the Rayyan case
Recently released chat transcripts in the case indicate that Rayyan was motivated not by religious extremism but rather by a desire to impress "Jannah," who said she wanted to martyr herself for the Islamic State. According to the transcripts, Rayyan fell in love with Jannah and even proposed marriage. The informant repeatedly initiated conversations about violence with Rayyan, to which he would respond that he did not want to hurt anyone and discouraged her from doing anything to hurt herself or other people. The transcripts show Rayyan telling Jannah that he was lonely and wanted to get married and start a family to appease that.
Rayyan eventually resorted to a story about what he says was his failed attempt to shoot up a church to capture the woman's interest. An FBI search of Rayyan's home and car after his arrest showed that this story was apparently nothing more than fantasy, but the government argued at his detention hearing that this proved his criminal intent.
Entrapment
Under federal law, entrapment is a complete defense to criminal charges if the defendant can show that 1) the government induced the crime and 2) the defendant lacked the predisposition to engage in criminal behavior. This is based on the theory that the government should not be able to implant criminal intent in an innocent person's mind and then induce them to commit the crime so that the government can prosecute.
The government's merely soliciting or lying to the defendant to commit a crime does not rise to the level of inducement. The government's behavior must have exhibited one of the following behaviors to count as inducement:
Persuasion or mild coercion
Pleas based on friendship, sympathy or need
Extraordinary promises that would blind a law-abiding person to their legal duties
It will be interesting to see if Rayyan will be able to successfully argue entrapment in this case. Although not everything in the chat transcripts was gold for him, it makes a strong argument that he continually discouraged the informant from violence and appeared to be trying to impress her in the hopes of an eventual romantic relationship.
If you or someone you love has been charged with a crime, please contact the experienced criminal defense attorneys at Arnold & Smith, PLLC. Our attorneys stand at the ready to defend you against state or federal charges. Please contact Arnold & Smith, PLLC today at (704) 370-2828   or find additional resources here.
About the Author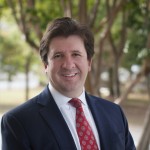 Brad Smith is a Managing Member of Arnold & Smith, PLLC, where he focuses on the areas of criminal defense, DUI / DWI defense and traffic defense.
Mr. Smith was born and raised in Charlotte. He began his legal career as an Assistant District Attorney before entering private practice in 2006.
In his free time, Mr. Smith enjoys traveling, boating, golf, hiking and spending time with his wife and three children.
Sources:
https://theintercept.com/2016/03/30/fbi-honeypot-ensnares-michigan-man/
https://theintercept.com/2015/11/19/an-fbi-informant-seduced-eric-mcdavid-into-a-bomb-plot-then-the-government-lied-about-it/
https://www.justice.gov/usam/criminal-resource-manual-645-entrapment-elements
Image Credit:
http://www.freeimages.com/photo/a-spoonful-of-honey-1475438
See Our Related Video from our YouTube channel:
https://www.youtube.com/user/ArnoldSmithPLLC?feature=watch
See Our Related Blog Posts: