Charlotte Criminal Lawyer Brad Smith answers the question: "The person that called the police doesn't want to press charges, can I still be prosecuted?"
A 38-year-old former high school teacher being prosecuted for sexual contact with a student is being slammed by the district attorney on his case for having just married the alleged victim.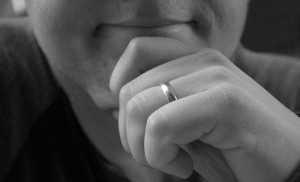 The DA is claiming that the marriage is a sham and that the man, Matthew Wester, persuaded his former student to marry him so that he could invoke the spousal privilege at his criminal trial.
What is the spousal privilege?
In criminal cases, the spousal privilege allows spouses to refuse to testify against each other. Only the spouse who would ordinarily be testifying can waive the privilege.
In both criminal and civil cases, the spousal privilege protects communications between spouses while they were married as confidential.
Timeline in this case 
Wester's timing certainly is suspicious. He married the alleged victim in the case against him a mere five months after he was formally charged with having sexual contact with the student, and less than five months away from his initial trial date. His former student had graduated high school one month prior to their wedding day.
The alleged victim, who is now 18, may or may not have been 16 (the age of consent in Alabama) when the sexual contact began. However, sexual contact between a student under the age of 19 and school employee is always illegal in that state. The man faces between two and 20 years in jail if he is convicted.
Wester was a married father when police first began investigating claims that he was sleeping with one of his students. Wester was indicted this January and immediately filed for divorce from his first wife, who now has custody of their child.
Can a coercive marriage invalidate the spousal privilege?
The Blount County DA handling the case is determined to find out. She argued in a filing to the court that there is Supreme Court precedent where a woman was required to testify against her husband because she was a victim of the crime. The filing cautions that if the 38-year-old man could induce an 18-year-old student to have sexual contact with him, let alone marry him, the man was clearly demonstrating unfair influence over the young woman that he could use to persuade her to protect him at trial.
The case to which the DA alludes, Wyatt v. United States, involved a human trafficking charge where the woman married the defendant after he was charged. The court would not allow the woman to invoke her spousal privilege at his trial based on the fact that it was a human trafficking case where coercion is inherent. However, the Court also discussed the common law's historical exception to the spousal privilege where the one spouse is a victim to the other's crime.
Wester's criminal prosecution is in Mississippi. State laws designate the specifics of when the spousal testimonial privilege does not apply. In North Carolina, it specifies the privilege does not apply in cases where one spouse is being prosecuted for communicating a threat to or assaulting the other spouse, or for any criminal offense against either spouse's child. By contrast, Mississippi law does not include the exception for when one spouse is prosecuted for the assault of the other. It will be up to the judge to rule on whether or not the privilege applies in this specific case.
Refusal to testify can result in civil and criminal sanctions against that person, although admittedly less time than Wester is facing.
The young bride is reportedly working at a local Sonic, while Wester remains unemployed (he was put on paid leave since the investigation began in November and officially resigned this February). It will be interesting to see how this plays out—for their sake, hopefully both parties involved have solid criminal counsel to advise them of the best course of action.
If you or someone you love has been charged with a crime, please contact the experienced criminal defense attorneys at Arnold & Smith, PLLC. Our attorneys stand at the ready to defend you against state or federal charges. Please contact Arnold & Smith, PLLC today at (704) 370-2828   or find additional resources here.
About the Author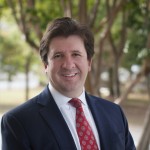 Brad Smith is a Managing Member of Arnold & Smith, PLLC, where he focuses on the areas of criminal defense, DUI / DWI defense and traffic defense.
Mr. Smith was born and raised in Charlotte. He began his legal career as an Assistant District Attorney before entering private practice in 2006.
In his free time, Mr. Smith enjoys traveling, boating, golf, hiking and spending time with his wife and three children.
Sources:
http://www.dailymail.co.uk/news/article-3524823/District-attorney-slams-marriage-teacher-student-lover-sham-organized-won-t-testify.html
Image Credit:
http://www.freeimages.com/photo/married-hands-1434719
See Our Related Video from our YouTube channel:
https://www.youtube.com/user/ArnoldSmithPLLC?feature=watch
See Our Related Blog Posts: