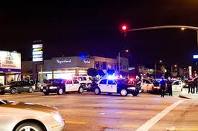 On August 5, 2011, five current and former New Orleans police officers were convicted by a federal jury of various charges related to the shooting deaths of two unarmed men on the Danziger Bridge amidst the chaos surrounding Hurricane Katrina. The five men had been charged with twenty-five counts including the following: civil rights violations, deprivation of civil rights, obstruction of justice, and false prosecution. Four officers were found guilty of the shootings, while the fifth was found guilty of orchestrating the cover-up. The only counts the jury did not convict the officers of were the murder charges.
Nearly six years ago, Hurricane Katrina struck and decimated New Orleans. In the aftermath, chaos, lawlessness and looting abounded. While much of the city was still underwater, a radio call supposedly sounded reporting that police had been fired upon and that the shooters were headed toward the Danziger Bridge. This call was later shown to be false. A dozen officer responded to the call, and opened fire on the civilians.
As a result of the incident, seventeen year old James Brisette was shot in the back of the head, forty year old Ronald Madison was shot in the back. Also, a group of four unarmed survivors lay on the concrete bridge, crying and praying while officers fired their rifles at them at close range. In an attempt to cover up their misdeeds, the officers also attempted to frame two other innocent men who happened to be on the bridge that day by falsifying evidence, fabricating witnesses and planting a handgun.
These officers will be sentenced on these charges in the months to come, but they all face the possibility of life sentences for their convictions of a violation of civil rights which led to death.
While most people might chalk these officers' behavior up to the post-Katrina chaos or the long standing corruption of the New Orleans police, unfortunately police misconduct is not that rare. A 2010 statistical report shows that there were almost 5,000 unique reports of police misconduct involving over 6,000 law enforcement officers and almost 7,000 victims. Additionally, this country spent $346,512,800 on misconduct-related civil judgments, settlements, court costs, and attorney fees, and this number does not include those settlements that were sealed.

In our own Charlotte area is not immune to this epidemic either. At least two high profile cases of police misconduct have come to light in the last few years. First, in 2008, a female victim was injured when Stallings police officers arrested her for disorderly conduct and resisting a public officer. Second, in January of 2010, a former Charlotte Mecklenburg police officer was indicted for assaulting at least six women during traffic stops in 2009.
Each of these victims have filed suit against those responsible, including the cities that employed these wrongdoers. When this happens, it is up to the citizens whom these officers are sworn to protect to voice their outrage and concern. Arnold and Smith, PLLC is a law firm that handles both criminal and civil cases, and is equipped to handle any case which hints at the oppression of the citizens of North Carolina. If you have been wrongfully charged or feel your civil rights have been violated by the police, call today for a free consultation.
Sources:
Officers Convicted in Post-Katrina Shooting Case
Police guilty in post-Katrina bridge shootings. 'Healing' for New Orleans?
Former Officer Indicted; New Incident Revealed
Women Sues Stalling and 2 Officers in her 2008 Arrest