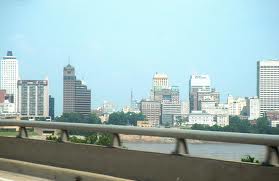 On August 19, 2011, Damien Echols, Jessie Misskeley, Jr. and Jason Baldwin changed their original 1993 not guilty pleas and a judge found that based on these new pleas, they have served their time, and they will be released but have a ten-year suspended sentence hanging over them once they are released. This legal maneuver, called an Alford Plea, allows these men to maintain their assertion that they are innocent but acknowledges that the state does have some evidence against them that could be the basis of a conviction.
In 1993, three 8-year old boys were murdered in West Memphis, Arkansas, a small town just across the Mississippi River from Memphis, Tennessee. Echols, Misskeley and Baldwin were charged and tried for the boys' murder, but Prosecutors never could give anyone a reason why these then 13-year olds would commit such a horrendous crime. Their only idea was that these boys committed the murders as part of a Satanic ritual. The boys have always maintained their innocence, yet in 1993, Echols was sentenced to death, and Baldwin and Misskeley were sentenced to life.
The case of the West Memphis Three has been in the headlines for years. An HBO three part documentary, "Paradise Lost", has been in the works almost since the boys were convicted with Part I being released in 1996 and Part II released in 2000. After Friday's hearing, the ending of the third part will have to be revised before its release which was scheduled to be in January. Celebrities have also joined the cause with Metallica allowing the use of its songs in the documentary, and singer Pattis Smith, actor Johnny Depp and Pearl Jam's Eddie Vetter all appearing at a benefit for the West Memphis Three in Little Rock, Arkansas last summer.
While the West Memphis Three are going home, they will still have the burden of a murder conviction and ten year suspended sentence hanging over them. Even though new DNA tests failed to show that the boys were even at the crime scene, the Judge would not overturn the conviction. Had the three not entered these Alford pleas, they likely would have stayed in prison pending a new trial. Once the judge refused to overturn the conviction, this was their best option to be sure to be released from prison.
These young men spent 18 years in prison for a crime they claim they did not commit, and there is no conclusive evidence to the contrary. One would hope that such a horror would be rare in this country where the state is held to a burden of showing guilt beyond a reasonable doubt. Yet too often there is a rush to judgment and an attitude that if a person is on trial, they must be guilty. The prime examples of this are the hundreds of exonerations that have resulted from DNA testing. In North Carolina alone, seven people have been exonerated after their wrongful conviction thanks to DNA testing.

One of the most famous North Carolina exoneration cases took place in Winston-Salem, North Carolina. Darryl Hunt was convicted of the brutal rape and murder of Deborah Sykes. Hunt was convicted of the murder in 1984 but won an appeal which overturned his conviction. He was released on bond in 1989 while he awaited a new trial. Even though prosecutors offered him a deal of time served if he pleaded guilty to the murder, he rejected the offer and was again convicted.
In 1994, DNA testing proved that the semen found on Sykes was not from Hunt, yet it took over ten years and numerous failed appeals before Hunt was eventually released. That release only came about because, through the persistence of Hunt's attorneys, the DNA was run through the state database and the actual perpetrator was found. In 2005, after eighteen years of wrongful incarceration, Darryl Hunt was finally released and exonerated. He has since started The Darryl Hunt Project for Freedom and Justice.
Sources:
West Memphis Three film re-edited to reflect trio's release
'West Memphis Three' Killers Freed After 18 Years
Surprise Court Hearing for 'West Memphis Three' Spurs Hope