J. Bradley Smith of Arnold & Smith, PLLC answers the question "Do I need to hire an attorney if I have been falsely accused?"
Juries play an incredibly important role in our criminal justice system in determining the guilt or innocence of the accused. The topic of jury nullification is one of growing national debate.  However, citizen, beware when it comes to spreading the word or even talking about practicing jury nullification anywhere near a courthouse. Courts vary in hostility towards the topic and doing so can have damaging consequences to the particular case and person. Where allowed, jury nullification allows a juror to vote Not Guilty according to conscience if they think there is enough evidence to convict a defendant but think that the sentence is in some way unfair or disproportionate, such as if:
The law criminalizing the behavior is outdated or unjust
The juror disagrees with the judge's interpretation of the law
The crime with which the defendant is charged is political or victimless
The defendant was subjected to unconstitutional treatment or procedures by police
There were mitigating circumstances that help explain the defendant's situation in life or actions
The government is singling out the defendant as an "example"
The juror opposes the industrial prison complex in general
If a jury cannot reach the consensus required by law, it results in a "hung jury," which leads to a mistrial. This dismisses the current case but means that the government can decide to retry the defendant for any counts on which the jury did not agree without raising any double jeopardy issues.
However, the right of a juror to exercise jury nullification, and the right to tell other people about that right, is something that is hotly contested.
As recently as November 2015, authorities arrested and charged Michigan father of seven Keith Wood with a felony for handing out brochures including information about jury nullification on a courthouse sidewalk. He was charged with felony obstruction of justice and misdemeanor jury tampering and held on $150,000 bail two days before Thanksgiving.
People arrested for similar behavior usually succeed in challenging the charges on the grounds of free speech protected by the First Amendment, but usually not without jail time, legal expenses and the stigma of being charged with a crime.
Then this [week] United States Supreme Court Justice Sonya Sotamayor went on record in support of a juror's right to nullification at a talk she gave at NYU. This was significant because the Supreme Court has routinely agreed that judges do not have an obligation to tell jurors about jury nullification. This doesn't mean nullification can't exist as an option for jurors, but in most courtrooms it cannot be discussed. According to NYU, Sotamayor is also the only justice on the Supreme Court to have actually served on a jury trial.
The federal Second Circuit goes so far as to hold that jurors do not have the right to engage in jury nullification at all. In that case the Court upheld the removal of a juror who the lower court found was purposefully disregarding the judge's instructions on the applicable law because he intended to acquit regardless of the evidence.
The majority of other courts are not nearly so harsh but far more paradoxical. For example, North Carolina's federal appellate court, the U.S. Court of Appeal for the Fourth Circuit held in U.S. v. Tinker that a jury has the right to nullify, but no one can urge the jury to exercise that right on behalf of the defendant.
So how can jurors have the right to vote according to conscience, while informing them of that right can result in a mistrial or criminal prosecution?
Government officials can be very hostile to independent verdicts from juries. Jury nullification threatens to undermine a good chunk of a prosecutor's job description—for example, if a juror doesn't agree with the war on drugs, they could fail to convict in a drug case on principle. Drug crimes are the overwhelming majority of prosecutions in this country and responsible for most of the people in our prisons.
The justification behind jury nullification goes back to the days of the Founding Fathers, who thought it was an important check on government power. Denial of a trial by jury was one of the grievances listed in the Declaration of Independence, and the right to a jury trial was guaranteed specifically in the Bill of Rights. John Adams was quoted as describing a juror's duty to render a verdict according to judgment and conscience even when it is directly opposite a court's direction.
Jury nullification has not always been used to combat discrimination and unfairness. Historically, racist southern juries have nullified in cases involving hate crimes while others have nullified in cases of police brutality in deference to law enforcement. However, an informed jury that is aware of the effects their verdict will have on a person's life seems like a necessary ingredient in the pursuit of "justice."
The Sixth Amendment guarantees an individual the right to trial by jury of his or her peers. By their very nature, those peers will come with their own consciences and perspectives. It seems impossible to separate a juror from the very thing that makes him or her human. Just remember it can be prudent to not spread the word about the right of jury nullification anywhere near a courthouse.
If you or someone you love has been charged with a crime, it is important to retain a skilled criminal defense attorney experienced in successfully defending similar crimes. At Arnold & Smith, PLLC our attorneys stand at the ready to defend you against state or federal charges. Please contact Arnold & Smith, PLLC today at (704) 370-2828   or find additional resources here.
About the Author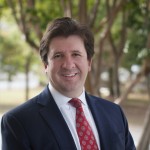 Brad Smith is a Managing Member of Arnold & Smith, PLLC, where he focuses on the areas of criminal defense, DUI / DWI defense and traffic defense.
Mr. Smith was born and raised in Charlotte. He began his legal career as an Assistant District Attorney before entering private practice in 2006.
In his free time, Mr. Smith enjoys traveling, boating, golf, hiking and spending time with his wife and three children.
Sources:
http://caselaw.findlaw.com/us-2nd-circuit/1382192.html
http://fija.org/2016/02/09/scotus-justice-sotomayor-favors-jury-nullification/
http://www.usnews.com/news/articles/2015/12/02/ex-pastor-faces-felony-for-preaching-jury-nullification
http://www.ca4.uscourts.gov/Opinions/Unpublished/964917.U.pdf
Image Credit:
http://www.freeimages.com/photo/prison-1201269
See Our Related Video from our YouTube channel:
https://www.youtube.com/user/ArnoldSmithPLLC?feature=watch
See Our Related Blog Posts: