J. Bradley Smith of Arnold & Smith, PLLC answers the question: I was found not guilty of a charge, but my record still shows the charge
It's thankfully pretty rare that North Carolina criminals land on the front pages of newspapers across the country (and even the world). But that's just what happened this past week after a man from Concord, NC was arrested more than 14 years after renting and failing to return a VHS tape.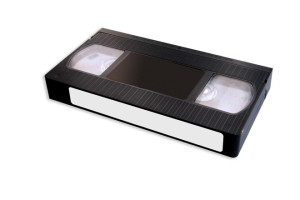 The incident dates back to 2002, when James Meyers, then 23, rented a VHS tape from a local video rental store. As has happened to many others many times before, Meyers forgot to return the tape. Unbeknownst to Meyers, the store filed a complaint against him causing a warrant to be issued. The video rental store eventually went out of business, but that did nothing to remedy the looming legal trouble.
Fast forward 14 years and Meyers, now 37, was driving his daughter to school when he was pulled over for a broken tail light. The officer ran Meyers' plates and discovered something odd, a 14-year-old warrant related to the 2002 video rental. The officer asked to speak to Meyers and explained the situation, saying that there was a warrant issued for his arrest. The officer said that there was a civil suit that was processed as a criminal case and that they were required to make an arrest.
Thankfully, the officer showed compassion and, seeing as the crime itself was ridiculous and that Meyers had his daughter in the car, let him go, but asked him to return later that day to the police station to get the matter cleared up. When he did, Meyers said he was handcuffed and charged with failing to return rental property. The police department responded to the incident explaining that they are required to handcuff anyone entering the area inside of a magistrate's office, which Meyers did when promising to appear in court to respond to the warrant.
Believe it or not, this kind of thing has happened before. In 2014, a woman from South Carolina was arrested for failing to return a 2005 rental video. The charges in that case were eventually dropped. Meyers says he is hopeful that the same will in happen in this case. If not, the law in North Carolina says that failure to return rented property is a Class 3 misdemeanor. The crime occurs when a person fails "to return rented property with intent to defeat the rights of the owner…" In North Carolina, the crime is punishable by a fine of up to $200.
Was the movie at issue worth the fuss? Almost certainly not. The man rented and failed to return "Freddy Got Fingered", a terribly reviewed movie by gross out comedian Tom Green. Though it's no "Citizen Kane", Meyers says that he remembers laughing out loud. The choice may ultimately have been a good one because the hubbub the arrest generated was enough to attract Tom Green's attention. The comedian is enjoying the coverage and already called Meyers, promising to pay the fines associated with his criminal charges.
If you or someone you love has been charged with a crime, it is important to retain a skilled criminal defense attorney experienced in successfully defending similar crimes. At Arnold & Smith, PLLC our attorneys stand at the ready to defend you against state or federal charges. Please contact Arnold & Smith, PLLC today at (704) 370-2828   or find additional resources here.
About the Author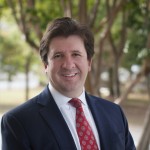 Brad Smith is a Managing Member of Arnold & Smith, PLLC, where he focuses on the areas of criminal defense, DUI / DWI defense and traffic defense.
Mr. Smith was born and raised in Charlotte. He began his legal career as an Assistant District Attorney before entering private practice in 2006.
In his free time, Mr. Smith enjoys traveling, boating, golf, hiking and spending time with his wife and three children.
Sources:
http://www.bbc.com/news/world-us-canada-35899697
Image Credit:
http://www.freeimages.com/photo/vhs-1419652
See Our Related Video from our YouTube channel:
https://www.youtube.com/user/ArnoldSmithPLLC?feature=watch
See Our Related Blog Posts: