Charlotte DWI and Criminal Defense Attorney J. Bradley Smith of Arnold & Smith, PLLC answers the question "Are breath test results always accurate?"
Since the gradual decriminalization and legalization of marijuana state-by-state in recent years, many say it was only a matter of time.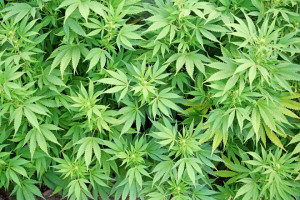 Companies are battling it out left and right to create the first marijuana breathalyzer on the market for law enforcement. As of the beginning of this year, several clinical trials are underway for the devices that aim to quantify the amount of THC in a person's lungs.
However, these devices are not without their issues, both technical and legal. Scientists struggle with the accuracy of the THC breathalyzer while defense advocates are concerned about their implications for clients.
Driving While Impaired: The Current Law
Six states have passed specific cutoff points for marijuana intoxication at which a person cannot drive. In Colorado, for example, the established impairment level is five (5) nanograms of THC per milliliter of blood.
The majority of states, including North Carolina, simply have zero-tolerance laws for driving while under the influence of a drug (DUID) with no marijuana-specific laws.
For example, N.C.G.S. 20-138.1(a) states that a person commits impaired driving when he or she drives:
Under the influence of any impairing substance, OR
With any amount of a Schedule I controlled substance in their blood or urine

Note: "Schedule I" in this statute refers to North Carolina Schedule I controlled substances and includes certain opiates, hallucinogenic drugs, depressants and stimulants.
Because marijuana is not a Schedule I substance under North Carolina law, only the first part of this statute applies to driving while under the influence of marijuana. The language, like that of many zero-tolerance laws, is extremely broad and vague. How can police tell when a person is under the influence of any substance that is impairing?
This gap in enforcement has been vexing law enforcement for years, particularly when it comes to marijuana.
A person's THC limit cannot usually be determined as quickly as their alcohol limit. A THC test normally requires a blood or urine test, which means it cannot be measured roadside the way that alcohol can.
Blood and urine tests for marijuana are problematic for defendants because THC lingers in the blood much longer than alcohol. Saliva and blood tests can hold traces of marijuana for days. For this reason they are not admissible in court in some countries, but they are usually admitted in the United States courts.
Problems with the pot breathalyzer
Creators of the THC breathalyzer prototypes insist that the devices can detect marijuana in a person's lungs that was smoked within the last two hours, or while the person is actually high. However, it is unclear whether the test will work on people who have eaten or otherwise ingested marijuana.
In addition, the accuracy of these tests is questionable. One of the most-developed prototypes still only claims about an 80 percent accuracy rate, still far too low to be used in a court of law. THC is apparently much more diluted than alcohol when measured from the lungs and it is difficult for technology to register such low concentrations.
Assumedly once THC breathalyzers are a reality they will adhere to North Carolina's implied consent laws, which state that if a person is lawfully arrested because a police officer has probable cause to believe that they were driving while impaired, that person consents to a breath or blood chemical test to determine their intoxication level. The test can be administered within "any relevant time" after the person drove, which is an incredibly broad standard. Courts have allowed as much as three hours and 45 minutes after a person had driven. This is concerning for defendants because marijuana metabolizes at such a slower rate than alcohol and will be visible in your system for much longer after it ceases to affect behavior.
If you or someone you love has been charged with a driving while impaired or any other crime, please contact the experienced criminal defense attorneys at Arnold & Smith, PLLC. Our attorneys stand at the ready to defend you against state or federal charges. Please contact Arnold & Smith, PLLC today at (704) 370-2828   or find additional resources here.
About the Author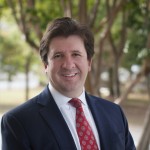 Brad Smith is a Managing Member of Arnold & Smith, PLLC, where he focuses on the areas of criminal defense, DUI / DWI defense and traffic defense.
Mr. Smith was born and raised in Charlotte. He began his legal career as an Assistant District Attorney before entering private practice in 2006.
In his free time, Mr. Smith enjoys traveling, boating, golf, hiking and spending time with his wife and three children.
Sources:
http://www.theatlantic.com/health/archive/2015/12/marijuana-breathalyzer/421659/
http://www.cknw.com/2016/01/28/the-lynda-steele-show-get-ready-for-pot-breathalyzers/
http://www.ncga.state.nc.us/enactedlegislation/statutes/html/bysection/chapter_20/gs_20-138.1.html
Image Credit:
http://www.freeimages.com/photo/marijuana-1621810
See Our Related Video from our YouTube channel:
https://www.youtube.com/user/ArnoldSmithPLLC?feature=watch
See Our Related Blog Posts: