J. Bradley Smith of Arnold & Smith, PLLC answers the question "Should I talk to the police?"
Though Donald Trump has had no shortage of press attention over the past few months, a special frenzy has begun recently over claims that the Republican presidential candidate is inciting violence against protesters, using fiery rhetoric to agitate his loyal supporters. One of several examples critics point to is what happened at a rally in Fayetteville, North Carolina, when a 78-year-old attendee sucker punched a young protester in the face.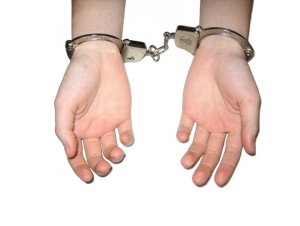 The incident resulted in several charges for the 78-year-old, including assault and communicating threats. The second charge stems from a statement the man made saying that "next time we see him [meaning the protester], we may have to kill him." Though these things are bad enough, some have wondered whether things might actually get worse for Trump, as it was revealed later that the Cumberland County Sheriff's Office was considering charging Trump himself with a crime. To learn more about potential charges against Donald Trump, keep reading.
What did the sheriff's office say?
The Cumberland County Sheriff's Office has said that it was carefully considering the incident involving the attack on the protestor and was looking into the possibility of charging Trump. Specifically, there was talk of charging Trump with inciting a riot. However, a spokesperson later said that Trump's actions did not fit the North Carolina statute and that legally they were unable to bring charges against Trump.
What is "inciting a riot"?
"Inciting a riot" appears under North Carolina penal code in Section 14 288.2(d), which says that, "Any person who willfully incites or urges another to engage in a riot, so that as a result of such inciting or urging a riot occurs or a clear and present danger of a riot is created, is guilty of a Class 1 misdemeanor."
Could Trump be charged?
Though the statute is helpful in understanding the crime, you need a bit more information to understand whether Trump could be charged. Specifically, you need to know that state law defines a "riot" as a "public disturbance involving an assemblage of three or more persons which by disorderly and violent conduct, or the imminent threat of disorderly and violent conduct, results in injury or damage to persons or property…"
In this case, one hurdle to charging trump is that the incident was two people short of a riot, with only one 78-year-old man taking part. Another problem is that Trump would need to make a statement inciting the violence prior to the act, not after it. For example, back in November after a protester was beaten in Alabama, Trump expressed his approval, saying that the man should've been "roughed up." However, he did so after the beating, not before.
Though the timing may seem to miss the point, it is legally significant and may add to the reasons why such charges would be hard to make stick. Unless Trump starts calling for specific acts of violence, which are then followed through, imminently, it is likely talk of criminal charges will remain just that, talk.
If you or someone you love has been charged with a crime, it is important to retain a skilled criminal defense attorney experienced in successfully defending similar crimes. At Arnold & Smith, PLLC our attorneys stand at the ready to defend you against state or federal charges. Please contact Arnold & Smith, PLLC today at (704) 370-2828   or find additional resources here.
About the Author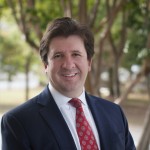 Brad Smith is a Managing Member of Arnold & Smith, PLLC, where he focuses on the areas of criminal defense, DUI / DWI defense and traffic defense.
Mr. Smith was born and raised in Charlotte. He began his legal career as an Assistant District Attorney before entering private practice in 2006.
In his free time, Mr. Smith enjoys traveling, boating, golf, hiking and spending time with his wife and three children.
Sources:
http://www.thedailybeast.com/articles/2016/03/15/how-donald-trump-could-go-to-jail-for-inciting-a-riot.html
Image Credit:
http://www.freeimages.com/photo/restrained-1188171
See Our Related Video from our YouTube channel:
https://www.youtube.com/user/ArnoldSmithPLLC?feature=watch
See Our Related Blog Posts: