A recent report in the Charlotte Observer indicates that former United States Senator John Edwards is facing serious criminal charges. He has evidently elected to take the case to trial and jury selection is set to begin any day now. Edwards is facing significant criminal charges that could land him in prison for up to 30 years and that could force him to pay $1.5 million in fines.
Last year, the federal government indicted Edwards on campaign finance violations. The government alleged that the then Senator used money that was donated to his presidential campaign to keep his mistress, Rielle Hunter, hidden from the public so as not to damage his chances of winning the election.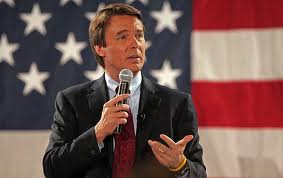 An individual close to the investigation and the case told the Charlotte Observer that Edwards was offered a plea deal where he would only serve 6 months in jail and still be able to practice law, but Edwards rejected that offer. He said that he would take his chances with a jury. In a press conference, Edwards said, "After all these years, I finally get my day in court and people get to hear my side of this, and what actually happened . . . And what I know with complete and absolute certainty is I didn't violate campaign laws and I never for a second believed I was violating campaign laws."
The trial is one that all will be sure to watch, not only because of the celebrity of the defendant, but because the case is poised to be legally significant. At the center of the case is the question of what constitutes a campaign donation. The legal debate surrounds Edwards' knowledge of payments made by his campaign finance chairman, Fred Baron, and another donor, Rachel "Bunny" Mellon whose funds paid for Rielle Hunter's medical care while she was pregnant with Edwards' child, as well as hotels and private jets. Edwards denies any knowledge of those funds, but his attorneys believe that even if he did have knowledge of the money that knowledge would not be a violation of federal law. This is because Edwards' motive for using the money was to keep his dying wife, Elizabeth, from finding out about the affair between him and Hunter, and not to influence the outcome of the presidential election.
In addition to the legal arguments, Edwards' attorneys are also claiming that the prosecution has political motives. In several pre-trial hearings, lead attorney Abbe Lowell, claimed that the government's reasoning was flawed and that the grand jury was tainted "and that the Republican federal prosecutor who led the investigation, now-congressional candidate George Holding, was motivated by partisanship." Even the Federal Election Commission has declined to proceed against Edwards after reviewing his case. The Center for Responsibility and Ethics in Washington (CREW) filed a brief in support of Edwards' legal position, saying "In the United States, we don't prosecute people for being loathsome, we prosecute them for violating the law… The real reason for these payments is obvious: To prevent Mr. Edwards' cancer-stricken wife from finding out about the affair. This makes him despicable, but not a criminal."

While the entire country may be watching John Edwards fight for his freedom in court, some people will be facing important legal battles of their own. If you require the assistance of a Charlotte criminal defense attorney for any reason, please contact the legal professionals at Arnold & Smith, PLLC. Call today for a free consultation, at 1-704-370-2828.
Source
"Edwards gambles on jury to avoid prison," by Michael Biesecker, published at CharlotteObserver.com.
See Our Related Blog Posts
Police Acquisition of Cell Phone Data Makes Attorneys Nervous