WFMY News recently reported that a Charlotte man pleaded guilty to a handful of charges involving a string of rapes and robberies in the area. On Friday, April 13, 2012, Jaunton Carter pleaded guilty to First Degree Rape, First Degree Kidnapping, Sexual Battery, and Robbery. The judge sentenced Carter to serve 28-34 years in prison.
Carter has an unusual technique as he tricked women into thinking that they had been involved in car accidents.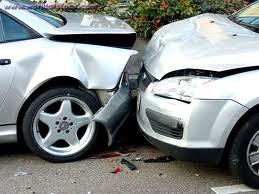 He used this ruse to lure them out of their cars where he would rob and then rape them. These occurred in February 2010 in the high-end residential neighborhoods of Dilworth and Myers Park in Charlotte. According to officials at CMPD, Carter ambushed a woman as she was getting out of her car on Spanish Moss Lane. It was 1:30 AM and he clasped his hands over her mouth and demanded her pocketbook. He searched through her purse for money and when he did not find any he took her cigarettes instead.
Less than 24 hours after the first robbery, Cater rear-ended another car at the intersection of Colony Road and Runnymede Lane. Two women exited the vehicle to see how much damage had been done to the vehicle. That is when Carter approached them with what they thought was a gun. He pointed it at them and demanded that they get back into the car. He got into the car with them, forcibly demanded money, and made them drive to a nearby ATM. He was apparently unable to get any money out of the ATM. Carte then made the women drive to Ferncliff Road where he made one of the women exit the car.
He raped the woman he made get out of the car while he forced the other woman to watch in horror. Carter managed to hold a gun on both of the women while he was raping one woman. He took the money that they had on them, which amounted to $6.00 and then he left the scene. Thirty minutes after robbing and raping these two women, Carter rear-ended another woman and stole her purse.

After an intensive investigation, Carter was apprehended after he left DNA evidence at the scene of the crime. Police were able to match his DNA to the DNA left at the scene. He was arrested after he fled North Carolina and the police eventually caught him in Georgia.
Carter's attorney likely had a challenge negotiating a plea agreement with the district attorney that was favorable to both his client and the state of North Carolina. Negotiating such an agreement requires the knowledge of an experienced Charlotte criminal defense attorney. If you require the assistance of a Charlotte criminal defense attorney for any reason, please call the attorneys at Arnold & Smith, PLLC today for a free consultation at 1-704-370-2828.
Source
"Man Pleads to Staging Accidents, Raping, Robbing Women," published at DigiTriad.com.
See Our Related Blog Posts
Recent Child Abduction Attempt in Charlotte Should Give Parents Pause

Police Acquisition of Cell Phone Data Makes Attorneys Nervous