WBTV recently reported that a 7-year-old girl was nearly abducted. On Saturday, March 31, 2012, the police responded to an emergency on Long Creek Drive. Some reported that a little girl was snatched by a man while she was playing. Witnesses told the investigators that a man picked up the small girl and ran behind the apartment building. Fortunately, the girl knew enough to scream for help and the man put her down and fled the scene.
Police now have a description of the suspect.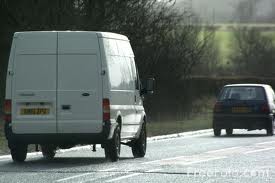 He is described as a Hispanic male, between the ages of 25 and 30, with dark spikey hair. Since the incident has happened, investigators are taking it seriously and are vigorously investigating the case, but they have yet to arrest anyone for the attempted abduction.
Nearly two months ago, the WFMY News in Greensboro, North Carolina reported an attempted abduction of another small girl in Georgia that had parents on high alert. The report emphasized that parents should be diligent about teaching their children how to avoid being abducted. Since the recent attempted abduction of the 7-year-old on Long Creek Drive, Charlotte parents could benefit from teaching their kids about how to detect danger and how to avoid it.

The approved technique is called "Stranger Danger." It is used to teach children to stay away from people that they do not know. Volunteers and parents should teach children about the dangers of possibly being abducted. Experts say that parents should tell children that if they are not with an adult or authority figure, they are at risk of being taken by a stranger. Parents should also teach their children about why it is not safe, that strangers can hurt them and taken them away from their parents. If the child is taken, the child should know to scream and struggle in the arms of the abductor. The child should know to scream with purpose, making sure to yell important phrases such as "I don't know you," "You're not my mommy," and "I don't want to go with you, you're a stranger" and other similar phrases to let the public know that the child is in danger.
Kidnapping and child abduction charges are very serious. If you or someone you know require the services of a Charlotte criminal defense attorney for any reason, please contact the attorneys at Arnold & Smith, PLLC for a free consultation at 1-704-370-2828.
Source
"7-year-old girl escapes attempted kidnapping, Charlotte police say," by Chris Dyches, published at WBTV.com.
See Our Related Blog Posts
Charlotte Cold Case Squad Hard At Work Solving Old Crimes
Convicted and Released North Carolina Man Could Face New Murder Charge