According to a recent report by the Charlotte Observer, some in North Carolina are concerned about how the police are gathering and using cell phone data. Because of the ease with which law enforcement officials can obtain cell phone information, those concerned about the protection of civil liberties believe that police should be more diligent about obtaining warrants for that information.
Cell phone data has proven useful to law enforcement.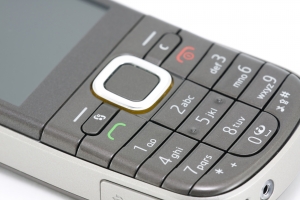 The technology allows police to track not only the calls made by a cell phone user, but also the phone's location, and by implication, the location of the cell phone's user. The problem is that the police can obtain that information from the cell phone service provider without the knowledge or consent of the cell phone user. This lack of knowledge or consent prompted the ACLU to conduct a study of the process and procedures that law enforcement officials use to obtain cell phone records. The study revealed a disturbing trend.
The Charlotte-Mecklenburg Police Department told the ACLU that its policies require producing a search warrant issued by a judge prior to obtaining cell phone records. Before the judge will issue a search warrant, the officer applying for the warrant has to show probable cause.
Other police departments do not require its officers to obtain a search warrant prior to receiving cell phone records, giving some Charlotte criminal defense attorneys cause for concern. One attorney said, "The states and the federal government haven't set up laws about what is still private and what is protected activity. The government hasn't kept up with the technological advances. The police are getting to know all kinds of information that should be private."

Most people would believe that cell phone information is private information and the police should be required to use the procedures necessary for obtaining access to private information. Another Charlotte criminal defense lawyer said, "While police agencies should have the power to track such information, those cases should require a showing that the police believe that a crime has been or is about to be committed. At a minimum, the standard has to be the same and the public should know what that standard is, so that a citizen can know when his private information is going to be tracked by the government."
This disturbing trend is enough to make Charlotte criminal defense attorneys and defense attorneys across the nation take notice of how the police are obtaining detailed phone records from cell phone service providers. For those of you who may have questions about how a Charlotte criminal defense attorney can help with a legal issue, please contact the attorneys at Arnold & Smith, PLLC. They will work hard to ensure that the criminal justice system does right by you. Call today for a free consultation at 1-704-370-2828.
Source
"Police scrutiny of mobile device data raises concerns," by Anne Blythe, Cleve Wootson, Jr., and Gary Wright, published at CharlotteObserver.com.
See Our Related Blog Posts
North Carolina Murder Trial Heats Up with Taped Confession