Attorney J. Bradley Smith answering the question: "If I simply intend to plead guilty, why do I need a lawyer?"

In a very bizarre and tragic case out of Spring Lake, North Carolina, a woman has been charged with first-degree murder in connection to her husband's death in what at first appeared to have been a simple traffic accident. The single-car accident took place in Harnett County and police were initially not involved, only later launching an investigation after the man's family revealed suspicious circumstances surrounding his death.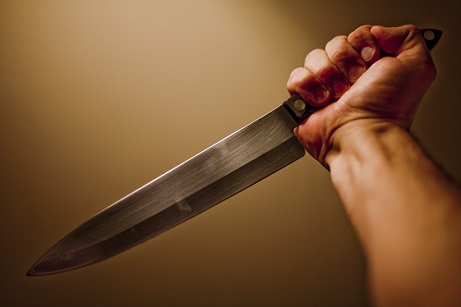 Police initially said that David Worley was involved in a single-car crash on Ray Road when he ran off the side of the road and was thrown from the car after it flipped several times. Police attributed the crash to Worley's speeding. However, authorities now say the accident was not the cause of the man's death, but instead wounds that were inflicted on him earlier that afternoon by his wife.
The Harnett County Sherriff's Office says that the woman, 32-year-old Toni Marsha Talley, has now been charged with first-degree murder in connection with the July 19th death of her husband. According to the sheriff's office, several members of Worley's family contacted the funeral home handling the arrangements and voiced serious concerns about the nature of their loved one's death. Police have said that Worley's family told the director at the funeral home the man had just been involved in a very bad fight with his wife and they were suspicious about the circumstances surrounding his death.

The funeral home director then agreed to examine the man's body and found a stab wound in his back. The funeral home director says the wounds were not consistent with damages sustained in a typical automobile accident and that given this bizarre finding they decided to alert the local medical examiner's office. The ME conducted a subsequent investigation and confirmed the findings a day later. The ME said that Worley died from the stab wound from an 8-inch butcher knife which punctured a lung. This was the cause of his death as it caused him to lose control of his motor skills, leading to his crash.
Police say that the stab wounds were unfortunately missed in an earlier examination. County officials say the standard protocol requires that the medical examiner transport any fatality in a vehicle crash to a hospital or morgue before the body goes to the funeral home. This was done, but because examiners thought Worley's body might be connected to a crime earlier that day involving gunfire, they never bothered to look for stab wounds.
Police say when they arrived at Talley's home they discovered the woman moving out. After taking her in for questioning, police say they linked Talley's gold nail polish to flecks of gold paint found on a blood-soaked shirt in the wrecked car. Talley is now being held in the Harnett County Detention Center with a $200,000 bail.
Arnold & Smith, PLLC is a Charlotte based criminal defense, traffic violation defense and civil litigation law firm servicing Charlotte and the surrounding area. If you or someone you know need legal assistance, please contact Arnold & Smith, PLLC today at (704) 370-2828.
About the Author: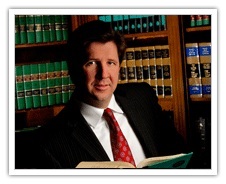 Brad Smith is a Managing Member with Arnold & Smith, PLLC where he focuses on the areas of criminal defense, DUI / DWI defense and traffic defense. Mr. Smith began his legal career in Charlotte, North Carolina as an Assistant District Attorney. In 2006, he entered private practice focusing almost entirely on criminal defense.
Born and raised in Charlotte, Mr. Smith is married with one son and one daughter. In his free time, he enjoys traveling, boating, golf and hiking near his mountain home in western North Carolina.
Source:
"NC Woman Goes From Grieving Wife, To Murder Suspect," by The Associated Press, published at DigiTriad.com
See Our Related Videos From Our YouTube Channel:
https://www.youtube.com/user/ArnoldSmithPLLC?feature=watch

See Our Related Blog Posts:
Bible Beating Lands Woman Behind Bars :: Charlotte North Carolina DWI DUI Criminal Attorney Lawyer
Statistics Show 15% Rise In North Carolina Domestic Violence Deaths :: Charlotte North Carolina DWI DUI Criminal Attorney Lawyer