Attorney J. Bradley Smith answering the question: "Can the police search my car without a warrant?"

A recent traffic stop in Lincolnton, North Carolina turned up an interesting surprise for the arresting officer: a child's teddy bear filled with methamphetamine. Rather than serve as a cuddly toy, police say the bear was a vehicle used to smuggle illicit drugs.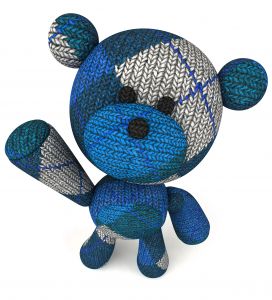 Police say they pulled over Rigoberto Gomez-Contino early Tuesday morning as part of a routine traffic stop along Highway 321 in Lincolnton. After pulling over Contino, they asked for permission to search the vehicle where they discovered a suspiciously out of place blue teddy bear in the backseat. A quick inspection of the bear uncovered three ounces of methamphetamine hiding inside the stuffed animal. Police then arrested Contino and booked him on drug charges.
In North Carolina, Methamphetamine is classified as a Schedule II Controlled Substance under N.C. Gen. Stat. § 90-90(3)(c). Under North Carolina law Contino now faces an array of possible drug charges, including trafficking in methamphetamine. In North Carolina, someone is guilty of trafficking if that person knowingly sells, manufactures, delivers, transports or possesses methamphetamine. If the person possesses between 28 and 200 grams of meth (Contino had three ounces, so 85 grams) they will face Class F felony charges. A Class F felony carries a minimum sentence of 70 months in prison and a maximum stay of 93 months as well as a minimum $50,000 fine.

This case highlights the surprising truth that most people automatically give consent when police ask to perform a search. Individuals should realize that unless police have strong evidence (meaning probable cause) to believe you are involved in criminal activity, they need your permission to perform a search of you or your property. Everyone has the right to refuse random police searches, so long as you are not crossing a border checkpoint or entering a secure facility like an airport. The fact is police often routinely ask for permission to search when they have absolutely no evidence of an actual crime.
Even if you believe you've done nothing wrong there can still be a good reason to refuse to allow police to search your car. After all, are you absolutely certain that there is nothing illegal in your vehicle? It's almost impossible to know that a friend didn't accidentally leave something illegal in your back seat or that you didn't inadvertently track a bit of drugs in on your shoes. A million scenarios could result in something illegal being in your possessions without your knowledge, an excuse an officer is unlikely to believe. The problem is that if you agreed to the search, it becomes much more difficult to challenge the evidence later on.
Arnold & Smith, PLLC is a Charlotte based criminal defense, traffic violation defense and civil litigation law firm servicing Charlotte and the surrounding area. If you or someone you know need legal assistance, please contact Arnold & Smith, PLLC today at (704) 370-2828.
About the Author: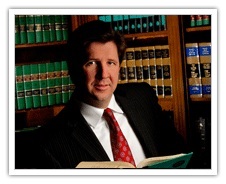 Brad Smith is a Managing Member with Arnold & Smith, PLLC where he focuses on the areas of criminal defense, DUI / DWI defense and traffic defense. Mr. Smith began his legal career in Charlotte, North Carolina as an Assistant District Attorney. In 2006, he entered private practice focusing almost entirely on criminal defense.
Born and raised in Charlotte, Mr. Smith is married with one son and one daughter. In his free time, he enjoys traveling, boating, golf and hiking near his mountain home in western North Carolina.
Source:
"Meth found in teddy bear during Lincolnton traffic stop," published at WCNC.com.
See Our Related Videos From Our YouTube Channel:
https://www.youtube.com/user/ArnoldSmithPLLC?feature=watch
See Our Related Blog Posts:
U.S. Attorney's Office In Western North Carolina Charge 17 In Meth Conspiracy :: Charlotte North Carolina DWI DUI Criminal Attorney Lawyer
North Carolina Prescription Drug Fraud Leads To Arrests :: Charlotte North Carolina DWI DUI Criminal Attorney Lawyer