Attorney J. Bradley Smith answering the question: "A past conviction is keeping me from finding work what can I do?"

A youth group chaperone in North Carolina has been arrested and charged with a variety of sex crimes involving young boys who were under his care. The arrest came only a few days after the man, Clyde Way, posted a message on Facebook about the good time he had at the religious summer camp.
Police in Albemarle, NC say they have arrested Way after he was accused of sex crimes connected with children from a Baptist church located in Stanly County. The sexual contact is alleged to have taken place in late June at the North Carolina Baptist Assembly in Fort Caswell.
Police say investigators first heard about the case soon after the alleged incidents occurred. Boys between the ages of 10 and 13 came forward and said that Way assaulted them between June 24 and June 29. Way was at the Baptist youth camp as an adult chaperone for his church and not as an employee of the North Carolina Baptist Assembly.
Police say they that after hearing reports of the abuse from the young boys they checked out Way's Facebook page and noticed a series of messages about the camp. Before leaving, Way wrote a message to his friends that he would be attending the retreat as a youth chaperone, noting that he was "looking forward to a great week of praising the Lord." After returning home, Way responded to a comment from a friend, saying, "I did have fun."
Police from the Stanly County and Brunswick County sheriff's offices worked together to arrest Way. The man has been charged with a total of 24 counts, including 16 counts of first-degree sexual exploitation of a minor and four counts of indecent liberties with a child. He is currently being held in jail on $350,000 secured bond.

In North Carolina any sex crime is a serious offense and something that calls for the help of an experienced North Carolina criminal defense attorney. Given that your life and your freedom are on the line, it's critical to turn to someone who knows the legal system and can advise you on what your options are moving forward.
First-degree sexual exploitation of a minor is an especially serious offense and is a Class D felony under North Carolina law, punishable with between 51 to 64 months in prison. Indecent liberties with a child occurs when a defendant has engaged in any "immoral, improper or indecent act" with a child under 16. This is a Class F felony and has a maximum sentence of 59 months in prison.
Arnold & Smith, PLLC is a Charlotte based criminal defense, traffic violation defense and civil litigation law firm servicing Charlotte and the surrounding area. If you or someone you know need legal assistance, please contact Arnold & Smith, PLLC today at (704) 370-2828.
About the Author: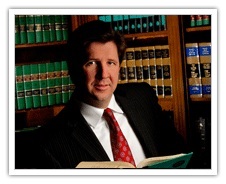 Brad Smith is a Managing Member with Arnold & Smith, PLLC where he focuses on the areas of criminal defense, DUI / DWI defense and traffic defense. Mr. Smith began his legal career in Charlotte, North Carolina as an Assistant District Attorney. In 2006, he entered private practice focusing almost entirely on criminal defense.
Born and raised in Charlotte, Mr. Smith is married with one son and one daughter. In his free time, he enjoys traveling, boating, golf and hiking near his mountain home in western North Carolina.
Source:
"Chaperone charged with sex crimes says "I did have fun" at youth church camp," by David Whisenant, published at WBTV.com.
See Our Related Videos From Our YouTube Channel:
https://www.youtube.com/user/ArnoldSmithPLLC?feature=watch
See Our Related Blog Posts:
General Assembly Passes Expansion Of Sex Offender Registry :: Charlotte North Carolina DWI DUI Criminal Attorney Lawyer
Several North Carolinians Charged With "Crimes Against Nature" In Last Two Months :: Charlotte North Carolina DWI DUI Criminal Attorney Lawyer