Attorney J. Bradley Smith answering the question: "What is the difference between a misdemeanor and a felony?"

It's not too often that meth manufacturers call the cops on themselves. A recent article in the Huffington Post should serve as a good example to would be drug dealers of what kind of excuse not to use. The article discussed how three North Carolina men got themselves into hot water by calling 911 to come and rescue them after getting lost in the woods.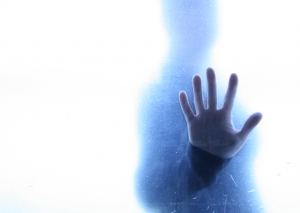 According to authorities, three men hiked off into the woods in rural Caldwell County over the weekend. Late Monday night the local sheriff's office received a 911 call from Sonny Hyatt, who told dispatchers he and his two friends, Thomas Imler and Eric Schmidt, were lost in the woods. Authorities tracked down Hyatt using the GPS coordinates in his cellphone and rescued the three men.
It didn't take long before deputies say they started wondering why exactly the three men were in the woods in the middle of the night in the first place. Hyatt apparently chimed in claiming that he and his buddies were in the woods looking for ghosts, saying they had heard stories that the woods were haunted and were in search of paranormal activity.
Police investigators apparently did not fall for the story and continued questioning Hyatt. After a bit more intense interrogation, Hyatt finally cracked and admitted that he and his friends had actually gone into the forest to cook up meth. Apparently their meth recipe failed to work and the three men then got into an argument. After the argument they split up and got lost, leading to the frantic 911 phone call.

The three men have since been arrested and charged with manufacturing methamphetamine as well as possession of methamphetamine precursor chemicals. Police say that after the arrest they searched Hyatt's apartment and found a one-pot meth lab as well as some common meth-making ingredients.
According to North Carolina General Statutes Section 90-95(a)(1), a person is guilty of manufacturing methamphetamine if he or she knowingly manufactured meth either by producing, preparing, process, packaging or labeling the substance. The manufacture of methamphetamine is a Class C felony under North Carolina law and is punishable with a minimum of 44 months in prison.
Arnold & Smith, PLLC is a Charlotte based criminal defense, traffic violation defense and civil litigation law firm servicing Charlotte and the surrounding area. If you or someone you know need legal assistance, please contact Arnold & Smith, PLLC today at (704) 370-2828.
About the Author: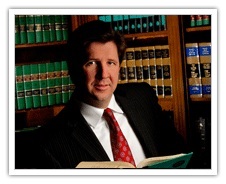 Brad Smith is a Managing Member with Arnold & Smith, PLLC where he focuses on the areas of criminal defense, DUI / DWI defense and traffic defense. Mr. Smith began his legal career in Charlotte, North Carolina as an Assistant District Attorney. In 2006, he entered private practice focusing almost entirely on criminal defense.
Born and raised in Charlotte, Mr. Smith is married with one son and one daughter. In his free time, he enjoys traveling, boating, golf and hiking near his mountain home in western North Carolina.
Source:
"Sonny Clay Hyatt Makes Meth In Woods, Claims He Was Looking For Ghosts: Cops," published at HuffingtonPost.com.
See Our Related Videos From Our YouTube Channel:
https://www.youtube.com/user/ArnoldSmithPLLC?feature=watch
See Our Related Blog Posts:
Meth-Filled Teddy Bear Confiscated During North Carolina Traffic Stop :: Charlotte North Carolina DWI DUI Criminal Attorney Lawyer
U.S. Attorney's Office In Western North Carolina Charge 17 In Meth Conspiracy :: Charlotte North Carolina DWI DUI Criminal Attorney Lawyer