Attorney J. Bradley Smith answering the question: "What are the long term effects of being convicted of a crime?"

In an interesting case that was just decided this week in Raleigh, a state appeals court panel held that North Carolina's current requirement that sex offenders be banned from social networking sites is unconstitutional. Specifically, the North Carolina appeals court decided that banning registered sex offenders from commercial networking sites such as Facebook amounts to an unconstitutional violation of the offenders' free speech rights.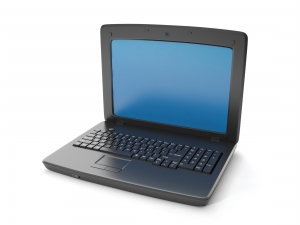 The panel of three judges decided Tuesday that North Carolina's 2008 law on the subject, the "Protect Children From Sexual Predators Act" is too vague. The panel noted that the law broadly denies sex offenders the right to participate in a wide range of online activities without any attempt to explain how the blanket ban protects others.
The ruling about the unconstitutionality of the social media ban came as part of a case where the judges unanimously voted to overturn the conviction of a man from Durham who had been charged with creating a Facebook profile page. The offender's attorney successfully argued before the Court of Appeals that the 2008 law was not narrowly written to serve any legitimate government interest. Moreover, the offender's attorney claimed that the way the law had been interpreted meant that convicts would be prohibited from engaging in even simple Internet activity, even a Google search.

The 2008 law made it illegal for sex offenders to access any website where the person knows minors are permitted to become members or where minors could have personal web pages. The panel agreed that this broad language could extend to apply to Google, Amazon and even cooking network websites because they all have secondary social networking pages.
The Appeals Court panel said that this requirement unfairly burdened offenders by restricting online communication. Moreover, the Court claimed that it is impossible to expect an offender to know whether he is banned from a particular website before he has accessed it.
Arnold & Smith, PLLC is a Charlotte based criminal defense, traffic violation defense and civil litigation law firm servicing Charlotte and the surrounding area. If you or someone you know need legal assistance, please contact Arnold & Smith, PLLC today at (704) 370-2828.
About the Author: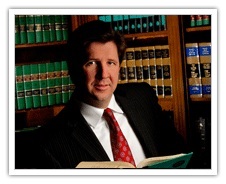 Brad Smith is a Managing Member with Arnold & Smith, PLLC where he focuses on the areas of criminal defense, DUI / DWI defense and traffic defense. Mr. Smith began his legal career in Charlotte, North Carolina as an Assistant District Attorney. In 2006, he entered private practice focusing almost entirely on criminal defense.
Born and raised in Charlotte, Mr. Smith is married with one son and one daughter. In his free time, he enjoys traveling, boating, golf and hiking near his mountain home in western North Carolina.
Source:
"NC judges say social networking ban illegal," by The Associated Press, published at WCNC.com.
See Our Related Videos From Our YouTube Channel:
https://www.youtube.com/user/ArnoldSmithPLLC?feature=watch
See Our Related Blog Posts:
North Carolina Man Arrested For Sex Crimes After Chaperoning Youth Summer Camp :: Charlotte North Carolina DWI DUI Criminal Attorney Lawyer
North Carolina Police Arrest Several Sex Offenders For Violating Terms Of Release :: Charlotte North Carolina DWI DUI Criminal Attorney Lawyer