Attorney J. Bradley Smith answering the question: "What is the difference between a misdemeanor and a felony?"

An employee of Macy's in Charlotte's SouthPark Mall was charged yesterday with embezzling more than $2,000 from the department store. The woman, Shamika Freeman, 27, was arrested over the weekend and later released from Mecklenburg jail on a $3,000 bond.
The woman was a cashier at Macy's and was questioned by company officials after they uncovered a series of suspicious transactions on her terminal. Managers at the store decided to inform policy after failing to resolve the situation and called Charlotte-Mecklenburg Police Saturday afternoon.
The woman admitted to Macy's management that she had made 17 fake refund transactions since last September. The cashier told her bosses that she knew in each case that the items that were being returned had never actually been paid for. The cashier then returned the items and placed the money on store gift cards and gave the gift cards to a currently unknown person.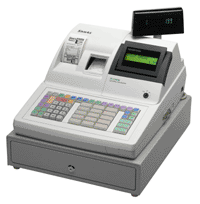 Embezzlement is a kind of property crime. It happens when a person, who has been entrusted to manage or monitor someone else's money or property, steals all or part of that money or property for their own personal gain. The key to charging someone with embezzlement is that the person had legal access to another's money or property, but not legal ownership of it.

The North Carolina embezzlement law covers what happens to a wide array of people who are found to have taken another person or organization's money. The law makes it illegal for several categories of people to "embezzle," "misapply," or "convert," another's "money, goods, or other chattels." The law says that embezzlement is a class H felony, unless the value of the property in question is $100,000 or more, in which case, it will be viewed as a class C felony. Class H felonies come with a maximum 10-year in prison sentence as well as a possible fine. Class C felonies are much more serious and include a possible 50 years in prison and a fine.
Arnold & Smith, PLLC is a Charlotte based criminal defense, traffic violation defense and civil litigation law firm servicing Charlotte and the surrounding area. If you or someone you know need legal assistance, please contact Arnold & Smith, PLLC today at (704) 370-2828.
Source:
"SouthPark Macy's employee arrested for embezzlement," by Cleve Wootson, published at WCNC.com.
See Our Related Videos From Our YouTube Channel:
https://www.youtube.com/user/ArnoldSmithPLLC?feature=watch
See Our Related Blog Posts:
Expect an Increase in the Number of Dashboard Cameras in North Carolina Patrol Cars