Attorney J. Bradley Smith answering the question: "Can I be arrested without evidence against me?"

A recent piece of legislation proposed by state Representative Pricey Harrison would create limits on how law enforcement agencies across the state would be allowed to use unmanned drones. The Bill would only allow the use of drones to help conduct searches and rescues as well as when there is a threat to life, potential serious damage to property, an imminent escape or destruction of evidence.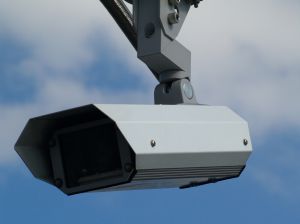 The bill says that drones could not be used to gather criminal evidence or collect data unless there has been a search warrant issued by a judge. Beyond a valid warrant, the only other exception is in cases whether there is a reasonable suspicion that someone's life is in danger.
The legislation was prompted by public outcry over reports of civilian police department acquiring drones to patrol the skies. Even more worrying was the lack of oversight for the potentially powerful surveillance tools. Few rules existed about who would control the devices or how they might be used. The bill was meant to try and reassure residents of North Carolina that drones will not be used in ways that violate their civil liberties.
The ACLU has come out in favor of the bill, saying that it's a good first step to protect residents' privacy. The ACLU of North Carolina is actively lobbying lawmakers to pass the bill which it says works to safeguard and regulate the use of drones early on before they have had the chance to proliferate across the state.

Though the North Carolina Sheriffs' Association says it has not yet taken a position on the legislation, a spokesman was critical of the language of the bill. Specifically, the spokesman took issue with the warrant requirement, saying that it was ridiculous given that police helicopters are not required to have warrants to fly over people's homes.
Just this month the Monroe City Council voted to buy a drone for $44,000 so that its police department could have the device for help at crime scenes and in searches. Several other police departments in the state are in the process of deciding on purchasing drones and the legislation comes at an important time so that rules can be put in place governing their use.
Arnold & Smith, PLLC is a Charlotte based criminal defense, traffic violation defense and civil litigation law firm servicing Charlotte and the surrounding area. If you or someone you know need legal assistance, please contact Arnold & Smith, PLLC today at (704) 370-2828.
Source:
"Legislation would restrict use of drones by police and deputies," by John Hinton, published at JournalNow.com.
See Our Related Videos From Our YouTube Channel:
https://www.youtube.com/user/ArnoldSmithPLLC?feature=watch
See Our Related Blog Posts:
Charlotte Police Have Powerful Tool To Extract Info From Suspects' Cellphones :: Charlotte North Carolina DWI DUI Criminal Attorney Lawyer
Police Groups Lobby Cell Phone Carriers to Hang on to Text Messages