News out of the North Carolina Department of Transportation indicates that the state's two most populous counties placed first and second in terms of arrests and citations during the state's massive "Booze It & Loose It" campaign which took place over the Labor Day holiday.
The state's Transportation Secretary, Gene Conti, announced that a whopping 2,745 DWI arrests were made during the campaign, which ran from August 17, 2012 through September 3, 2012. Beyond just DWI arrests, more than 94,000 traffic and criminal citations were issued during the same period of increased enforcement.
Wake County saw the most DWI arrests of anywhere else in the state, with 209. Mecklenburg County came in at number two, with 182 DWI-related arrests.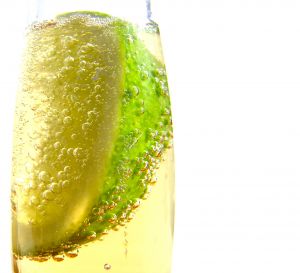 There was a big drop to the third place county, Guilford, which had 106 arrests during the campaign. The results indicate that many drivers were choosing to drink and drive while at or near the beach, as three of the top 10 counties for DWI arrests are located on the coast of the state: Carteret, New Hanover, and Brunswick.
Wake County also recorded the most total traffic and criminal citations, with 9,316. Mecklenburg County again came in second place with 7,545. Wake County also led the list for speeding violations with 1,925 and Mecklenburg came in second with 1,520.
Transportation Secretary Conti said that the push by local law enforcement agencies did more than sweep up drunk drivers, it also led to the capture of some 2,000+ individuals across the state with outstanding warrants and resulted in the recovery of 135 stolen vehicles. This category of crime – stolen vehicles – was one where Mecklenburg County placed first in terms of arrests, with 41 such vehicles recovered during the campaign.

If you've been caught up in a situation that requires the help of a skilled North Carolina criminal defense lawyer, you can turn to the attorneys at Arnold & Smith, PLLC who will provide you with the best possible defense against any charges brought against you. For a free consultation, please contact Arnold & Smith, PLLC today at (704) 370-2828.
Source
"Wake, Mecklenburg counties tops in DWI arrests," by Steve Lyttle, published at WCNC.com.
See Our Related Blog Posts
Drive Sober North Carolina Campaign In Force Over Labor Day Weekend