North Carolina's Court of Appeals made a big announcement this week when it decided to overturn a Durham judge's decision to throw out child murder charges against a man who spent the past 12 years in prison. The Durham judge previously ruled that prosecutors and the state crime lab both hid critical evidence and thus the man ought to be set free.
A unanimous three-judge Appeals Court panel said it did not agree with Superior Court Judge Orlando Hudson's reasoning for dismissing the charges against Derrick Allen. Instead of dismissing the charges, the Appeals Court ordered a new trial in the case.
Judge Hudson previously dismissed murder and assault charges against Allen in December 2010. The man had been serving a prison sentence for the 1998 death of his girlfriend's 2-year-old daughter.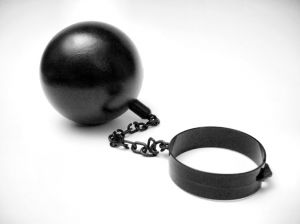 Judge Hudson believed that Durham County prosecutors hid evidence and the State Bureau of Investigation's crime lab intentionally omitted evidence about blood tests in Allen's case.
The problems in the case came to light only after another man was found innocent of murder after having spent some 17 years behind bars. The case of Greg Taylor resulted in a total review of the state's crime lab and the resulting report flagged Allen's case as one of more than 200 that had been handled improperly. This got the ball rolling by a defense attorney who uncovered other misdeeds in the original prosecution.
The Court of Appeals said that while they share the lower court's displeasure regarding the manner in which the blood testing was done and disclosed and the manner in which the prosecution handled the case, they could not agree that dismissing all charges was appropriate. The judges on the Court of Appeals said they could find no "legal basis" for the lower court's action.
This recent decision means that Allen will likely face charges related to the 1998 death of the young girl, but he will remain free until a final decision by prosecutors is made regarding how they want to proceed. Allen has always maintained his innocence, though in 1999, he entered an Alford plea which allowed him to avoid the death penalty. Under an Alford plea, a defendant does not admit guilt but acknowledges that prosecutors have enough evidence to convict him or her of the charged crime.

The North Carolina criminal defense lawyers at Arnold & Smith, PLLC will provide you with the best possible defense against any charges brought against you. For a free consultation, please contact Arnold & Smith, PLLC today at (704) 370-2828.
Source
"Appeals court overturns judge who dismissed 1998 murder charges over crime lab problems," by Emery Dalesio, published at TheRepublic.com.
See Our Related Blog Posts
Charlotte Man Arrested for Presbyterian Hospital Attacks