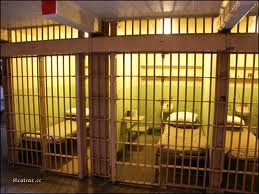 On Monday, January 30, 2012, arguments began in a Racial Justice Act case, a case in which a death row inmate is challenging his death sentence by attempting to demonstrate the presence of racial bias as a factor is his sentencing. According to a recent report by the Charlotte Observer, inmate Marcus Robinson, who has been on death row for over 17 years, is trying to convince a judge that under the Racial Justice Act his death sentence should be commuted to life in prison.
Robinson's case is the first hearing held since the controversial Racial Justice Act was passed and since Governor Perdue vetoed a bill that would have repealed the law. Robinson was tried and convicted of the kidnapping and murder of Erik Tornblom. Prosecutors say that Robinson kidnapped the 17-year-old Tornblom, stole his car, and took $27.00 in cash before killing him with a gun-shot blast. Robinson was assisted by his accomplice, Roderick Williams. Williams was convicted and sentenced to life in prison while Robinson received the death penalty. Both Williams and Robinson are black. Tornblom was white.
As a result of the different races of the defendant and the victim, Robinson is attempting to argue that racial bias was a significant factor in jury selection and in sentencing. His attorney is planning to present statistical evidence of racial bias and disparities to demonstrate the presence of racial bias in Robinson's trial. Robinson is free to challenge the presence of racial bias at any stage of the process. If Robinson can prove racial bias at any level, the Racial Justice Act provides that his sentence may be converted from a death sentence to a life sentence. His attorney will argue that during his 1994 trial, prosecutors struck black jurors from the jury venire at a much faster rate than they struck white juror. The end result was a jury made up of nine white jurors, one Native American juror, and two black jurors.
The evidence presented will likely consist of expert testimony from a study conducted by University of Michigan Law School researchers. The study focused on capital cases out of North Carolina. The researchers came to an interesting conclusion: "[Q]ualified black jurors – those not released for cause, such as their opposition to the death penalty – were struck by prosecutors nearly two times the rate as qualified white juror."
The Racial Justice Act was passed in 2009 in response to three North Carolina inmates being released from prison after finding that their convictions were based on questionable evidence, faulty testimony, prosecutorial misconduct, and ineffective assistance of counsel. It gives judges the option of considering statistical evidence as proof of racial bias, which is not available under federal law, even though federal law allows inmates to challenge convictions and sentences based on racial bias.

Death penalty cases are the most serious cases in the criminal justice system however, having strong attorneys represent you is important any time a loss of freedom is threatened. If you find yourself in need of the services of a Charlotte criminal defense attorney, please do not hesitate to contact the attorneys at Arnold & Smith, PLLC at 1-704-370-2828 for a free consultation.
Source
Racial bias case begins in Cumberland Co.
See Our Related Blog Posts
Governor Perdue Exercises Veto Power on North Carolina Death Row Bill

Charlotte, NC Crime Rate Drops