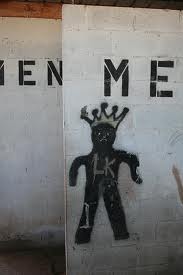 According to a recent report by WXII12.com, the leader of the Almighty Latin Kings and Queens Nation, Jorge Cornell, has been indicted on federal racketeering charges. Cornell has been in the public eye since he decided to run for Greensboro City Council twice and lost on both attempts. The indictment was handed down at the end of November, but for the safety of witnesses and victims as well as preservation of the prosecution's case, the indictment was placed under seal.
On Tuesday, December 6, 2011, a federal judge unsealed the indictment and a warrant was issued for Cornell's arrest. Cornell and several others have been charged with conspiracy to commit several murders, as well as assaults, kidnappings, robberies, and arsons. Specifically, the indictment charges that Cornell ordered other Latin Kings and Queens Nation members to use machetes on members of the group who defied Cornell's orders.
The indictment also charges that Cornell "orchestrated a public relations campaign" that masked the criminal tendencies of the Almighty Latin Kings and Queens Nation. Specifically, Cornell is said to have described the gang as a public service organization rather than calling it what is really is, a violent criminal gang. If convicted, Cornell and his compatriots all face possible life sentences in federal prison.
Cornell is charged with racketeering under the federal Racketeer Influenced and Corrupt Organization (RICO) Act, under Title 18 of the United States Code. 18 U.S.C. § 1961(1) defines "racketeering activity" as "any act or threat involving murder, kidnapping, gambling, arson, robbery, bribery, extortion, dealing in obscene material, or dealing in a controlled substance or listed chemical…"
Racketeering is essentially a pattern of illegal activity performed by an organization, which is designed to perpetuate that criminal organization. The federal government has used RICO to target violent street gangs as a collective rather than having to settle for going after individual members. Given the gangs' culture of silence, bringing down the entire organization by targeting individuals was difficult. Members of many gangs are reluctant to reveal information about the inner workings of their organization for fear of retaliation.

The possible sentences for a conviction under RICO range in severity. A defendant, if convicted, may be sentenced to 20 years in federal prison for each RICO violation. In addition, the convicted person loses any property interest he or she may have in property that is part of the criminal organization or that has been purchased with funds obtained through racketeering activity. RICO also contains a civil statute that allows an injured party to sue a RICO defendant and possibly collect treble damages and attorney's fees. Thus, a RICO defendant faces not only the loss of his or her freedom, but also the potential loss of a significant amount of money.
Racketeering charges are extremely serious federal criminal charges and should not be taken lightly. The federal government's arsenal of weapons against defendants is plentiful. In such a case, an experienced North Carolina criminal defense attorney is required if you are to have any hope of a favorable outcome. If you ever find yourself at the wrong end of a federal indictment, J. Bradley Smith at Arnold & Smith PLLC will assist you in mounting the best possible defense. Please do not hesitate to call (704) 370-2828 for a free consultation today.
See Our Related Blog Posts:
'West Memphis Three' Set Free But Not Exonerated
Man Convicted of Murdering Two Charlotte Officers Last Year Appeals