Attorney J. Bradley Smith answering the question: "If I simply intend to plead guilty, why do I need a lawyer?"

In a bizarre episode, police in Raleigh say that the man caught on camera breaking into the North Carolina Museum of Natural Sciences over the weekend has surrendered to authorities. Police say that Joshua Matt Pace surrendered late Sunday evening, less than 24 hours after police broadcast footage of him breaking into the museum. What makes the whole episode so strange is a seeming total lack of motivation. Despite a pretty violent break in attempt, police say that Pace does not appear to have stolen anything or caused any damage to the museum's exhibits.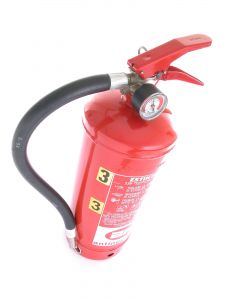 Police say that Pace forced his way in the museum through an exterior door. A fire alarm was then activated inside the Nature Research Center shortly after 3:30 in the morning. Security camera footage shows Pace, wearing a white jacket and dark clothing, using a nearby fire extinguisher to bust down the door to the museum.
A museum spokesperson says that Pace used the fire extinguisher to knock off a door handle and then to break through some glass. Pace also turned on a water hose valve that caused minor water damage to some nearby doors. Despite the damage to the doors, the museum spokesperson says that nothing was stolen and that none of the exhibits in the museum appear to have been impacted in any way.
Police say that the break-in appears to be random and that Pace has yet to offer any possible motivation for the crime. Pace recently graduated from North Carolina State University where he majored in engineering. According to reports Pace was charged with misdemeanor charges of breaking and entering and damage to property. He has already been booked and released from jail on a $1,500 bond and is scheduled to appear in court again on October 15th.

In North Carolina, breaking and entering is a more complex crime than you might initially believe. This is because it can be treated as a misdemeanor or felony, depending entirely on the circumstances of the break in. According to North Carolina General Statutes § 14-54:
"Any person who breaks or enters any building with intent to commit any felony or larceny therein shall be punished as a Class H felon." However, the law also says that "Any person who wrongfully breaks or enters any building is guilty of a Class 1 misdemeanor." In this case, police decided that Pace's crime amounted only to a Class I misdemeanor, good news for Pace who thus faces much less serious criminal penalties. Class 1 misdemeanors can be punished with up to 120 days in jail, depending on the person's criminal history.
Arnold & Smith, PLLC is a Charlotte based criminal defense, traffic violation defense and civil litigation law firm servicing Charlotte and the surrounding area. If you or someone you know need legal assistance, please contact Arnold & Smith, PLLC today at (704) 370-2828.
About the Author: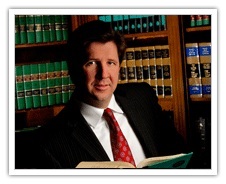 Brad Smith is a Managing Member with Arnold & Smith, PLLC where he focuses on the areas of criminal defense, DUI / DWI defense and traffic defense. Mr. Smith began his legal career in Charlotte, North Carolina as an Assistant District Attorney. In 2006, he entered private practice focusing almost entirely on criminal defense.
Born and raised in Charlotte, Mr. Smith is married with one son and one daughter. In his free time, he enjoys traveling, boating, golf and hiking near his mountain home in western North Carolina.
Source:
"Suspect surrenders after break-in at NC science museum," published at WRAL.com.
See Our Related Videos From Our YouTube Channel:
https://www.youtube.com/user/ArnoldSmithPLLC?feature=watch
See Our Related Blog Posts:
DEA Makes Headlines For Seizing $814.22 :: Charlotte North Carolina DWI DUI Criminal Attorney Lawyer
Federal Judge Slams Law Enforcement For Electronic Invasion Of Privacy :: Charlotte North Carolina DWI DUI Criminal Attorney Lawyer