Attorney J. Bradley Smith answering the question: "If I simply intend to plead guilty, why do I need a lawyer?"

A couple from North Carolina is in hot water this morning after both were charged with multiple crimes related to a pornographic video they recorded with their family pets. According to police in Raeford, North Carolina, Ruben Fox, a soldier with the 82ndAirborne Division, and Amber Fox were both charged with crimes against nature, including bestiality, disseminating obscene materials and conspiracy. The wife has also been charged with soliciting a crime against nature given her role in the video.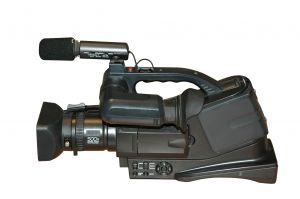 Police say their crime unraveled when officers with a cybercrime unit in Fairfax County, Virginia noticed a video several weeks ago that had been posted online showing the two engaging in sex acts with several dogs. The couple is accused of making the video at home and then sharing it through a website devoted to such acts.
Police in Fairfax County say they contacted police in Raeford who then began investigating the matter. Raeford authorities seized two recording devices and computer hard drivers from the couple's home this weekend. Police say they also removed two dogs and three cats from the home and placed them with a nearby animal shelter.
Given the seriousness of the crime, the couple will likely need the help of an experienced North Carolina criminal defense attorney. North Carolina General Statutes Section 14-177 deals with "crimes against nature" and it says that it is a Class I felony to commit a crime against nature "with mankind or beast." This means that if convicted, the couple faces between three and 12 months behind bars.

Arnold & Smith, PLLC is a Charlotte based criminal defense, traffic violation defense and civil litigation law firm servicing Charlotte and the surrounding area. If you or someone you know need legal assistance, please contact Arnold & Smith, PLLC today at (704) 370-2828.
About the Author: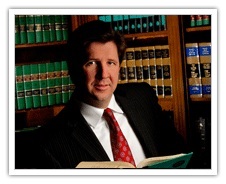 Brad Smith is a Managing Member with Arnold & Smith, PLLC where he focuses on the areas of criminal defense, DUI / DWI defense and traffic defense. Mr. Smith began his legal career in Charlotte, North Carolina as an Assistant District Attorney. In 2006, he entered private practice focusing almost entirely on criminal defense.
Born and raised in Charlotte, Mr. Smith is married with one son and one daughter. In his free time, he enjoys traveling, boating, golf and hiking near his mountain home in western North Carolina.
Source:
"NC soldier arrested for making porn with dogs," by The Associated Press, published at NewsObserver.com.
See Our Related Videos From Our YouTube Channel:
https://www.youtube.com/user/ArnoldSmithPLLC?feature=watch
See Our Related Blog Posts:
DEA Makes Headlines For Seizing $814.22 :: Charlotte North Carolina DWI DUI Criminal Attorney Lawyer
Federal Judge Slams Law Enforcement For Electronic Invasion Of Privacy :: Charlotte North Carolina DWI DUI Criminal Attorney Lawyer