Attorney J. Bradley Smith answering the question: "The person that called the police doesn't want to press charges."
Train robbery sounds like the kind of crime that went the way of the steam engine. Though times have changed and robberies are no longer being perpetrated on horseback, train robberies still take place and are taken quite seriously by law enforcement officials in North Carolina and elsewhere.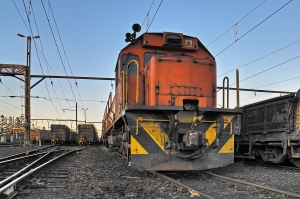 Keeping with the theme, it was announced this week that three men from Rowan County, NC pled guilty to a train robbery that occurred back in 2012 in Salisbury. The statement from the U.S. Attorney said that 25-year-old Altise Bridges, 20-year-old William Johnson, Jr., and 19-year-old Kenyad Kelly, all pled guilty to accessory after the fact to train robbery.
According to authorities, the incident began last April when two masked me carrying guns climbed aboard a Norfolk Southern train that was heading from Columbia, SC to Asheville, NC. The men boarded the train while it was stopped at a station in Salisbury for a required crew change. When the robbers entered the engine car of the train one of them brandished a shotgun while a second man waived a revolver.
Court documents say that the robbers then demanded money from the engineer of the train as well as the train's conductor, taking cash and a wallet before fleeing the train. Investigators assigned to the case later determined that Bridges and Johnson had engaged in the robbery while Kelly was brought along to destroy and hide evidence, apparently unsuccessfully.
A federal judge accepted all three men's guilty pleas and will now await a decision regarding sentencing. Federal law says that both Bridges and Johnson face up to 20 years in prison, a $250,000 fine and three years of supervised release. Given Kelly's diminished role in the criminal endeavor, he faces less harsh penalties. Kelly could potentially be sentenced to 10 years behind bars, a $125,000 fine and three years supervised release. All three men will learn their fates in March when their sentencing hearings have been scheduled.
Arnold & Smith, PLLC is a Charlotte based criminal defense, traffic violation defense and civil litigation law firm servicing Charlotte and the surrounding area. If you or someone you know need legal assistance, please contact Arnold & Smith, PLLC today at (704) 370-2828.
About the Author: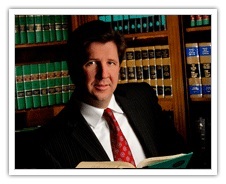 Brad Smith is a Managing Member with Arnold & Smith, PLLC where he focuses on the areas of criminal defense, DUI / DWI defense and traffic defense. Mr. Smith began his legal career in Charlotte, North Carolina as an Assistant District Attorney. In 2006, he entered private practice focusing almost entirely on criminal defense.
Born and raised in Charlotte, Mr. Smith is married with one son and one daughter. In his free time, he enjoys traveling, boating, golf and hiking near his mountain home in western North Carolina.
Source:
"Three Rowan County men plead guilty to train robbery," by David Whisenant, published at WBTV.com.
See Our Related Videos From Our YouTube Channel:
https://www.youtube.com/user/ArnoldSmithPLLC?feature=watch
See Our Related Blog Posts:
Manslaughter Charges Dropped In North Carolina Pit Collapse Case :: Charlotte Lincolnton Criminal Defense Lawyer
Charlotte School Teacher Charged With Taking Indecent Liberties With Student :: Charlotte DWI Lawyer North Carolina Criminal Defense Attorney