Attorney J. Bradley Smith answering the question: "If I simply intend to plead guilty, why do I need a lawyer?"
In a bizarre criminal law case out of Salisbury, North Carolina, police say one would-be bank robber made a series of mistakes that led to her being quickly apprehended. The woman, Tara Jean Vaughn, started off on the wrong foot by robbing the Wood Forest Bank branch inside a Wal-Mart where she has an account, meaning the workers were already familiar with Ms. Vaughn.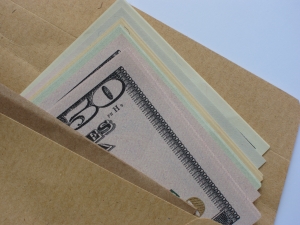 According to a police report, Vaughn arrived at the bank around 8:30 in the morning on Monday, but discovered the branch was not yet open. She then left the store and returned at around 5 p.m. Vaughn then approached a teller and asked him about getting a pack of starter checks. Vaughn then gave the teller her name and mentioned that she had an existing account with the bank.
After divulging such crucial identifying information, Vaughn then curiously chose to rob the branch, telling the bank employee that she had a gun and wanted his money. Vaughn was at least polite during the robbery, apologizing and explaining that she didn't want to shoot the man. Vaughn then placed her purse on the counter and instructed the teller to fill the bag up with money from the cash drawer. The teller did place some money inside the purse, though police have not yet revealed how much Vaughn was able to get away with.
Police say that Vaughn then fled the store, but was arrested only a few hours later. She is now charged with armed robbery, despite never actually brandishing the weapon, and is being held on a $50,000 bond.
The case involving Vaughn confirms what many criminal defense experts have long said, robbing banks only rarely proves profitable. The average American bank robbery nets the criminal only $4,330, a figure that does not calculate the risks involved in such a brazen robbery. Numbers show that a full one-third of attempted bank robberies failed, often resulting in lengthy prison terms, thus further diminishing any expected payout.
Arnold & Smith, PLLC is a Charlotte based criminal defense, traffic violation defense and civil litigation law firm servicing Charlotte and the surrounding area. If you or someone you know need legal assistance, please contact Arnold & Smith, PLLC today at (704) 370-2828.
About the Author: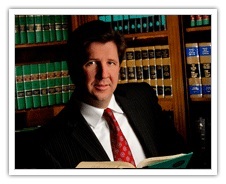 Brad Smith is a Managing Member with Arnold & Smith, PLLC where he focuses on the areas of criminal defense, DUI / DWI defense and traffic defense. Mr. Smith began his legal career in Charlotte, North Carolina as an Assistant District Attorney. In 2006, he entered private practice focusing almost entirely on criminal defense.
Born and raised in Charlotte, Mr. Smith is married with one son and one daughter. In his free time, he enjoys traveling, boating, golf and hiking near his mountain home in western North Carolina.
Source:
"Police: Woman robs bank after giving teller her name," published at WBTV.com.
See Our Related Videos From Our YouTube Channel:
https://www.youtube.com/user/ArnoldSmithPLLC?feature=watch
See Our Related Blog Posts:
Charlotte School Teacher Charged With Taking Indecent Liberties With Student :: Charlotte DWI Lawyer North Carolina Criminal Defense Attorney

New Laws Mean Good News For Those Convicted Of Some Misdemeanors :: Charlotte North Carolina DWI DUI Criminal Attorney Lawyer