A report from WBTV reveals that Danny Hembree's murder trial is heating up. Prosecutors in the trial played Hembree's taped confession for the jurors on Monday, March 26, 2012. Hembree was being interviewed by the police when he confessed to killing Randi Saldana.
During the interview, Hembree told investigators that he had to get some things "off of his chest." He was calm when he revealed how he had lured Saldana to his mother's house in 2009 with the promise of crack cocaine. He told them that he used his hands to choke her and then repeatedly punched her in the face. He said, "It just seemed like she wouldn't die. She wouldn't stop bleeding."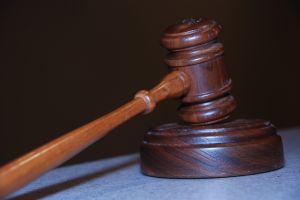 Hembree also told investigators that the murder happened while his mother was in the kitchen.
On Thursday, March 22, 2012, Saldana's sister, Shellie Nations, took the stand at Hembree's trial and choked back tears as she had to identify the butterfly necklace and boots that Saldana was wearing the last time she saw her sister alive. On cross-examination, Hembree's defense attorney asked Nations about Saldana's drug abuse.
After Nations' testimony, the prosecutors played Hembree's confession to the jury. They also showed the jury the lamp that Hembree used to tie up Saldana's legs. During the confession, Hembree admitted to setting Saldana's body on fire and then taking her body to South Carolina to dump it.
Hembree is a unique defendant because at the time of this trial, he was currently serving a capital sentence for the murder of Heather Cotton, who was 17 at the time of her death. In Saldana's case, the prosecutors did not pursue the death penalty.

Hembree's trial and the use of his taped confession at trial bring an important concept of criminal justice to light, i.e., the defendant's confession. There are prescribed sets of rules that must be followed in order to use a defendant's confession against him at trial. The confession has to be voluntary and it could not have been obtained against the defendant's will. Also, if the defendant has been arrested or placed in custody, he has to be told his rights according to Miranda v. Arizona. He has to be informed that he has the right to remain silent and that if he waives that right, anything that he says can be used against him. Interrogators have to tell him that he has the right to have an attorney present with him during the interrogation and if he cannot afford an attorney, one will be appointed to him free of charge. These constitutional protections ensure that the defendant knows the consequences of openly revealing incriminating information. If he waives those rights and confesses, which Hembree probably did, the confession can be the prosecution's premier piece of evidence if the case goes to trial.
If you have questions about criminal confessions or interrogation, please contact the criminal defense attorneys at Arnold & Smith, PLLC at 704-370-2828. They have experience in this area and will be able to advise you on next steps.
Source
"Jurors hear taped confession in Hembree murder trial," by Sarah Batista, published at WBTV.com.
See Our Related Blog Posts
Charlotte Hotel a Hotbed for Crime
Charlotte Cold Case Squad Hard At Work Solving Old Crimes