The former town administrator for Harrisburg, North Carolina is currently facing several felony charges according to a recent report by the Charlotte Observer. Michelle Reapsmith has been charged with three separate counts of receiving property by false pretenses. The charges come after an intense investigation and audit of the town's financial records.
According to Bob Scaggs, a member of the Harrisburg Town Council, the investigation began after an inspection of the town's financial records raised red flags while Reapsmith was reviewing contracts for the city.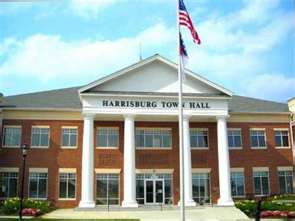 At that point, the Cabarrus County Sherriff and the State Bureau of Investigation began to take a closer look at the town's financial records. The article in the Charlotte Observer does not go into detail regarding the discrepancies in the financial records.
Back in October, the town council called an emergency Saturday meeting and voted to remove Reapsmith from her position without pay until her contract expired in November. According to Reapsmith, it was mutually beneficial for her to step down. She was hired in 2009 as the town's financial director and then was promoted in 2010 to the town's administrator. When she was hired, however, she was not the candidate recommended for the position by the North Carolina Council of Governments, according to Mr. Scaggs. Because of the discrepancies with the financial record, Reapsmith was not paid a severance package after she was removed from her position as town administrator.
After being charged with three counts of receiving stolen property under false pretenses, records reveal that Reapsmith's initial appearance in court was for Monday, March 19, 2012. The district attorney, however, did not have a record of the charges as of Tuesday, March 20, 2012, according to a representative of the Carrabus County District Attorney's Office.

If convicted, Reapsmith could possibly face time in prison, but the amount of time depends on the value of the property obtained by false pretenses. If the property is valued at over $100,000, the crime is considered a class C felony. A class C felony carries a 44-92 month sentence for those convicted of a felony for the first time. If the value of the property is less than $100,000, the crime is classified as a class H felony, with a potential prison sentence of four to eight months. There is a significant difference in the amount of potential prison time depending on the value of the stolen property.
Defending against any criminal charge should be left in the capable hands of competent criminal defense attorneys. If you have any questions regarding criminal charges of any kind, please do not hesitate to contact the attorneys at Arnold & Smith, PLLC for a free consultation. Call at 1-704-370-2828.
Source
"Former Harrisburg town administrator faces felony charges," by Lukas Johnson, published by CharlotteObserver.com.
See Our Related Blog Posts
Charlotte Hotel a Hotbed for Crime