Charlotte Criminal Lawyer Brad Smith answers the question: "Am I allowed to videotape an interaction with police? Can they make me stop filming?"
Whether you're an avid catcher of Pikachus or are convinced the era of technology taking over is upon us, you've no doubt noticed Pokémon's rather public reentrance into society lately. Advocates have lauded Pokémon Go's ability to get gamers off the couch and moving…and get them moving it has. Some have walked straight into varying degrees of trouble with the law, including one man with an open warrant for his arrest who wandered by his local police station to battle his creatures there. Other reports have fallen more on the crime fighting side—two Go players helped catch a man wanted for attempted murder, and one woman found a dead body in her Pokémon Go meanderings.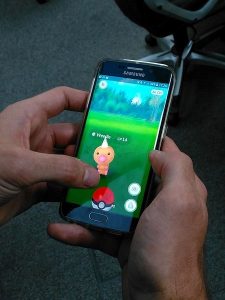 Whether police appreciate the extra help may be up for debate. Their phone lines have been flooded with calls from concerned citizens convinced that the hordes of sidewalk players were up to no good, particularly after dark. In one instance, a woman mistook players' glowing cellphones for flashlights as they hunted Pokémon Go characters near her daughter's car. Officers in Salt Lake City, UT have been responding to a host of calls about motorists driving slowly through neighborhoods and potentially casing homes, to find cases of distracted drivers playing the game behind the wheel.
Driving hasn't been the only thing the game's players are getting in trouble for doing while distracted. Since Pokémon Go's launch, excited players have been catching trespassing charges for venturing onto private properties and into closed public spaces after hours in attempting to capture rare Pokémon. (Because so-called Pokéstops, where users go to collect items such as eggs within the game in order to increase levels, can be on both private and public property, this compounds trespass issues.) One teenage girl was hospitalized in Pennsylvania when she was hit playing the game and crossing a busy highway. In another incident, a pregnant woman in Missouri was given an emergency C-section after she was run over in a hit-and-run while playing the game with friends.
Then there are the Pokémon Go players that have been quite literally running to trouble with the law. A man in Baltimore crashed his car straight into a police cruiser while playing the game. The officer whose car was hit said it wasn't even his first run-in with the game that week, having responded to multiple incidents of people being robbed of their phones while playing Pokémon. In another case, a Michigan man with a warrant out for his arrest for failure to appear on a breaking and entering conviction rode his bike straight to the local police station because the building was a gym in the game (gyms are hubs located in real-life local places of interest where players can go and battle their creatures against other players'). Police arrested the man on the spot, noting that at the time it seemed as if the man was more upset that he had to stop playing Pokémon than he was over his arrest.
Others have been using the game to actually create crime. Four teenagers have been arrested in Missouri for allegedly using Pokémon Go to carry out 10 to 11 armed robberies. The game's "Lure Module" lets players attract Pokémon to a Pokéstops and can benefit other players in the vicinity.
Meanwhile, in California, two Pokémon Go players who happened to be Marine Corps veterans detained a man who kept bothering women with children in the park where they were catching creatures. When police arrived they discovered the suspect had an outstanding warrant for attempted murder in another County. Police in Wyoming were also helped out when a young woman playing the game wandered down to a local river and discovered a dead man floating in the waters. Law enforcement says that death appears to have been an accidental drowning.
If you or someone you know has been charged with a crime, please contact the experienced criminal defense attorneys at Arnold & Smith, PLLC. Our attorneys stand at the ready to defend you against state or federal charges. Please contact Arnold & Smith, PLLC today at (704) 370-2828   or find additional resources here.
About the Author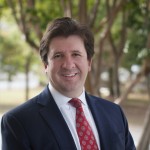 Brad Smith is a Managing Member of Arnold & Smith, PLLC, where he focuses on the areas of criminal defense, DUI / DWI defense and traffic defense.
Mr. Smith was born and raised in Charlotte. He began his legal career as an Assistant District Attorney before entering private practice in 2006.
In his free time, Mr. Smith enjoys traveling, boating, golf, hiking and spending time with his wife and three children.
Sources:
http://globalnews.ca/news/2833844/pregnant-pokemon-go-player-hit-by-car-given-emergency-c-section-to-save-baby/
http://www.insurancejournal.com/news/national/2016/07/15/420198.htm
http://www.forbes.com/sites/legalentertainment/2016/07/21/a-field-guide-to-civil-trespass-in-the-age-of-pokemon-go/#43a2cd7a6aaf
http://www.usatoday.com/story/tech/2016/07/10/four-suspects-arrested-string-pokemon-go-related-armed-robberies/86922474/
http://www.wbtv.com/story/32460847/pokemon-go-leads-man-with-arrest-warrant-to-police-station
Image Credit:
https://commons.wikimedia.org/wiki/File:Concept_behind_development_of_Pokemon_Go.jpg
See Our Related Video from our YouTube channel:
https://www.youtube.com/user/ArnoldSmithPLLC?feature=watch
See Our Related Blog Posts: