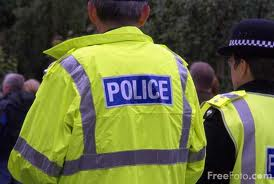 In a story that hits close to home at Arnold & Smith, PLLC, a recent report by the Charlotte Observer , discusses how troubled Charlotte-Mecklenburg Police Department Officer David Jones, III, is now facing new allegations from a suspect who has claimed that he was assaulted by the officer.
This newest allegation comes from Thomas Huminik. Huminik claims that in September of 2011, he was assaulted by Officer Jones after Jones responded to a call at a bank. Huminik and his wife were going through a bitter divorce and somehow ended up at the same bank at the same time. Once Huminik arrived at the bank, his wife called the police. Jones was one of the responding officers. Huminik claims that once he was outside of the bank, he was assaulted by Jones and another officer. His lawyer, Brad Smith, alleges that Huminik was punched, kicked, and thrown to the ground and none of those actions were justified. There is a surveillance video from the bank that shows the officers escorting Huminik out of the bank and seems to show that the officers are wrestling with Huminik.
As a result of that incident, Huminik was charged with assaulting an officer, communicating threats, and resisting arrest. However, all of those charges were recently dropped by the District Attorney. As it turns out Officer Jones is no stranger to controversy at the Charlotte-Mecklenburg Police Department. In December, he was suspended and recommended for termination after he assaulted a man named Rick McVicker who rear-ended Jones' mother. Jones' mother called him to assist her with the accident and once he arrived on the scene he got into a physical altercation with McVicker, which according to McVicker, resulted in Jones slamming his head into the ground.

Prosecutors are in the process of evaluating all of Jones' arrests to determine if any of the other charges should be dropped. The District Attorney does not believe that all of Jones' arrests are questionable, but they are not taking any chances. Huminik's lawyer, Mr. Smith, does not believe that his client committed any criminal offenses and believes that the charges against him are false charges.
In cases like this, defendants need the assistance of an experienced Charlotte criminal defense attorney. Just as in this case, the attorneys at Arnold & Smith, PLLC will provide the best defense against a barrage of false charges by law enforcement. If you're facing similar troubles, please do not hesitate to call Arnold & Smith today at (704) 370-2828 for a free consultation.
Source
2nd allegation against CMPD officer
See Other Related Posts
Man Found Guilty in Death of UNC Student