Charlotte Criminal Lawyer Brad Smith answers the question: "Should I ever plead guilty to a charge?"
Everyone knows that you have the right to plead "not guilty" to criminal charges filed against you. Meanwhile, "guilty" pleas are usually used when a person is taking a plea bargain in exchange for a reduction in charges or sentencing from the prosecution.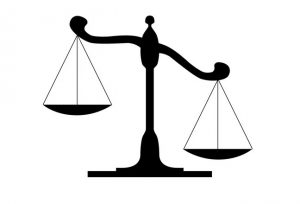 Plea agreements are an inevitable reality of the criminal justice system. Without delving into the politics of plea bargains and the heavy reliance that both the State and many defense attorneys place on them, it is important to understand the mechanics of a plea agreement, and what your options may be.
In order for the judge to accept your guilty plea pursuant to a plea agreement, you will be asked a series of questions to affirm that you understand the consequences of your plea, including whether you are in fact guilty of the charge to which you are pleading.
Answering that you are in fact guilty is a prerequisite for the judge accepting your plea and the plea agreement.
A grim reality of the system is that defendants often feel pressure to falsely confess to charges to avoid an even worse sentence. Besides the personal integrity issue of "admitting" to something you did not do, a guilty plea can come back to haunt a defendant later in related civil matters.
Two alternative pleas that can sometimes help in this situation are the pleas of "no contest" and the so-called "Alford plea." Because they are used so much less frequently than simple guilty and not guilty pleas, many individuals are not aware of these potential options in a criminal case.
No contest and Alford pleas are "potential" options because both the prosecutor and the judge must agree to allow a defendant to enter them. Similar to how a plea bargain is not an option unless the prosecution offers one and the judge accepts it, the availability of a no contest or Alford plea depends on the prosecutor's and judge's discretion. Often one of these parties will refuse to accept a no contest or Alford plea if they feel the defendant should "own up" to their actions.
So what are these two different types of pleas, and what are their advantages when they're allowed?
The No Contest Plea
Also referred to as a nolo contendre ("no contest" in Latin) or "nolo" plea, a no contest plea means you are neither admitting to nor contesting the government's charges against you. It has the same ultimate effect as a guilty plea in criminal court, but with one important distinction: it does not admit to liability in any potential future civil proceedings. For example, say you are charged with vehicular manslaughter in North Carolina. If you are allowed to plead no contest to that charge, and the victim's family later attempts to sue you in civil court for wrongful death damages, they cannot use your no contest plea in criminal court as an admission of guilt in the civil proceedings.
The Alford Plea
In contrast to the no contest plea, an Alford plea is a special type of plea agreement where a defendant essentially pleads guilty while still maintaining his or her innocence. As contradictory as this may sound, the U.S. Supreme Court upheld this type of plea in a 1970 case originating from North Carolina. An Alford plea acknowledges that the State's evidence is enough to potentially convict you at trial and that it is in your best interests to enter a guilty plea in order to minimize the criminal penalties against you. However, it does not admit to any of the charges and allows you to technically maintain your innocence.
It is also possible to attempt to enter a no contest or Alford plea without a firm plea offer on the table. In any case, it is up to the prosecutor and judge whether or not to accept either type of plea and the long-term consequences of such should be discussed with your attorney before proceeding.
If you or someone you know has been charged with a crime, please contact the experienced criminal defense attorneys at Arnold & Smith, PLLC. Our attorneys stand at the ready to defend you against state or federal charges. Please contact Arnold & Smith, PLLC today at (704) 370-2828   or find additional resources here.
About the Author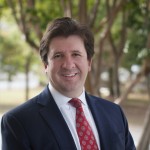 Brad Smith is a Managing Member of Arnold & Smith, PLLC, where he focuses on the areas of criminal defense, DUI / DWI defense and traffic defense.
Mr. Smith was born and raised in Charlotte. He began his legal career as an Assistant District Attorney before entering private practice in 2006.
In his free time, Mr. Smith enjoys traveling, boating, golf, hiking and spending time with his wife and three children.
Sources:
http://supreme.nolo.com/us/400/25/case.html
http://www.ncga.state.nc.us/EnactedLegislation/Statutes/PDF/ByArticle/Chapter_15A/Article_57.pdf
Image Credit:
http://www.freeimages.com/photo/balance-1172786
See Our Related Video from our YouTube channel:
https://www.youtube.com/user/ArnoldSmithPLLC?feature=watch
See Our Related Blog Posts: