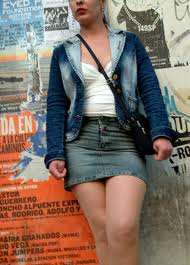 WBTV.com recently reported about the leader of a prostitution ring in Charlotte, North Carolina being arrested and charged with several charges related to interstate human trafficking. Filemon Guzman-Martinez pleaded guilty to "transporting individuals in interstate commerce for prostitution, enticing individuals to travel in interstate commerce for prostitution, and unlawful transportation of an alien."
Court documents indicate that from February to October of 2011, Guzman-Martinez converted a residence into a brothel where sex workers performed sexual acts for $25.00 per act. The residence was located at 5726 Southampton Road. It was reported that Guzman-Martinez offered potential customers business cards with his cell phone number and pictures of the available women. The customers would then call the number on the business card and be set up with a date for the evening.
Of the $25.00 service fee, Guzman-Martinez took $10.00 and the woman received the remaining $15.00. The women came from several different states. They agreed to stay with Guzman-Martinez for one week at a time and were then transported to other locations to work as prostitutes. It was customary for women to see eight to ten men per day.
The U.S. Attorney made a statement about the federal government's position on sex trafficking: "Sex trafficking is a horrible crime that treats sex as a commodity and exploits vulnerable persons for financial benefit," said U.S. Attorney Anne M. Tompkins. "This case provides a window into the underground world of sex trafficking and shows that it happens in communities like ours. My office is committed to the aggressive prosecution of all sex trafficking cases, and I call upon the public to report any suspicious activity that may help us apprehend and prosecute those engaged in these crimes."
The federal government is not being easy on those caught committing sex trafficking. Guzman-Martinez could be sentenced to up to 40 years in prison depending on how the U.S. Attorney and the federal judge calculate his sentencing. Defendants who are facing federal criminal charges will likely plead guilty to the crime of which they are accused. As such, an experienced North Carolina criminal defense attorney is necessary to negotiate the proper plea agreement with the federal government.

If you or someone you know find yourself in need of the services of a Charlotte criminal defense attorney, please contact the attorneys at Arnold & Smith, PLLC. They will provide you with the best possible legal services. Please call today for a free consultation at 1-704-370-2828.
Source
Man pleads guilty to running prostitution ring in Charlotte
See Our Related Blog Posts
North Carolina Sex Offender Arrested for Two 30-year-old Rapes