As the holiday shopping season is in high gear, the people at Channel 9 came up with a list of which malls typically see the most crime in the Charlotte area. The list is based on the number of incidents that took place during the holiday season last year.
Reporters started by looking up the number of car break-ins that took place in November and December of last year within a quarter mile of each major Charlotte mall. The safest mall according to this measure was Northlake Mall, which had just one break-in. Second place was SouthPark Mall which had five car break-ins, while Concord Mills saw a fairly high number of 20 incidents. Figures were not available for the Carolina Place Mall.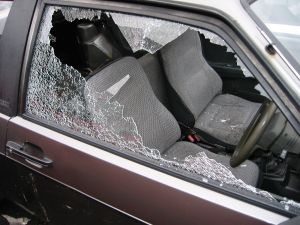 Officers with CMPD say they will be extra vigilant during the holiday season and are warning shoppers to be careful about leaving smartphones or tablet computers in a car where they might be visible. Also, they suggest activating GPS functions in your devices in case they are stolen so they can be easily tracked.
The malls are also working hard to provide safety to their shoppers. A manager at Northlake Mall has said they will be partnering with the Charlotte-Mecklenburg Police Department this year and will host a crime watch tower in their parking lot during the holiday shopping season.

Under North Carolina General Statutes §14-56, breaking into a car is a serious crime. In fact, it's a Class I felony to "break or enter any… motor vehicle… containing any… thing of value" with the intent to commit larceny or any felony. Given that the crime amounts to a felony in North Carolina, the punishment can be quite severe. A presumptive sentencing range for someone convicted of the crime ranges from as little as three months in prison to a year behind bars.
Given that it's Christmas time and given the increased police presence during the holiday shopping season, it is wise to avoid doing anything that could draw the attention of law enforcement officials. The punishment for even a nonviolent crime like breaking into a car can still be quite serious and leave lasting damage in the form of a criminal record that could follow you around for years. It's for this reason that if you are facing any kind of trouble with the law, you need to contact an experienced North Carolina criminal defense attorney who can help you navigate the criminal justice system.
Arnold & Smith, PLLC is a Charlotte based criminal defense and civil litigation law firm servicing Charlotte and the surrounding area. If you or someone you know need legal assistance, please contact Arnold & Smith, PLLC today at (704) 370-2828.
Source: "Malls with the most crime in Charlotte," published at WSOCTV.com.
See Our Related Blog Posts:
Armed Robbery Gets North Carolina Man 176 Years Behind Bars