J. Bradley Smith of Arnold & Smith, PLLC answers the question "If I have an outstanding warrant, what should I do?"
Saturday, April 4 seemed like a good day for a cookout. Walter Scott drove his friend Pierre Fulton to a local church to pick up some vegetables. The men dropped the vegetables off at Fulton's house and then headed over to Scott's, where the cookout was planned.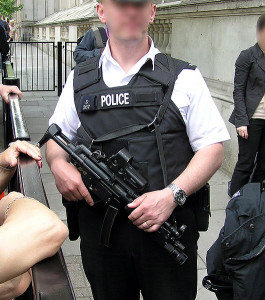 On the way to Scott's, a 33-year-old North Charleston police officer named Michael Slager pulled Scott over, alleging that one of the tail lights was out on the 1990s-model Mercedes Benz that Scott was driving. Fulton told the Daily Mail that Slager never told Scott why he pulled him over. At some point, Scott exited his vehicle and ran from Slager.
Around the same time, barber Feiden Santana was walking to his job when he came upon Scott and Slager grappling on the ground. Santana said Slager appeared to be in control, and Scott was trying to avoid Slager's Taser, according to the New York Daily News.
Santana took out his cell phone and began recording the scuffle. As Scott freed himself "and clumsily ran away," the Daily News reports, Slager fired eight shots from his service weapon at Scott, killing the 50-year-old.
Initially, the North Charleston Police Department reported that Scott had "gained control of the Taser and attempted to use it" against Slager. David Aylor, an attorney for Slager, said that once the community heard "all the facts" surrounding the shooting, it would conclude that Slager had "followed all the proper procedures and policies of the North Charleston Police Department."
That was before Santana published the cell-phone video of the incident on YouTube.com. The video shows Scott running away from Slager, and shows Slager calmly shooting Scott in the back. Scott's family members have said Scott was struck four times in the back and once behind the ear. After shooting Scott, the video shows Slager "dispassionately handcuffing him as he lay dying," according to the New York Times.
The video also shows Slager retrieving an item from the ground and then dropping it next to Scott's body. Many who have studied the video have concluded that Slager dropped the Taser beside Scott's body, possibly in an effort to bolster the contention that Scott had gained control of Slager's Taser. Slager then radioed dispatch, reporting that the subject was down and that "He grabbed my Taser."
No video frames showed the entire encounter between Scott and Slager, the Washington Post reports, and Slager is entitled to a presumption of innocence. Samuel Walker, an expert in policing, told the Post, however, that the incident was "absolutely outrageous… This person is fleeing. He does not have a gun, he hasn't stopped to turn… There is absolutely no justification for that shooting."
The North Charleston Police and prosecutors agreed, reversing their initial justifications in a matter of days, terminating Slager from the police force and charging him with murder. Community leaders in North Charleston told the Post that encounters with police officers for minor traffic infractions are all-too-common, and allege that aggressive police tactics rile residents and lead to violence.
Arnold & Smith, PLLC is a Charlotte based criminal defense, traffic violation defense and civil litigation law firm servicing Charlotte and the surrounding area. If you or someone you know needs the assistance of an experienced criminal defense attorney in Charlotte, North Carolina, please contact Arnold & Smith, PLLC today at (704) 370-2828   or find additional resources here.

About the Author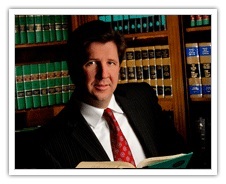 Brad Smith is a Managing Member of Arnold & Smith, PLLC, where he focuses on the areas of criminal defense, DUI / DWI defense and traffic defense.
Mr. Smith was born and raised in Charlotte. He began his legal career as an Assistant District Attorney before entering private practice in 2006.
In his free time, Mr. Smith enjoys traveling, boating, golf, hiking and spending time with his wife and three children.
Sources:
http://www.dailymail.co.uk/news/article-3040668/Walter-Scott-heading-home-cookout-Michael-Slager-shot-him.html
http://www.nytimes.com/2015/04/13/us/after-8-shots-a-quiet-officer-now-scorned.html?_r=0
http://www.nydailynews.com/news/crime/man-recorded-shooting-walter-scott-speaks-article-1.2178272
http://www.washingtonpost.com/news/morning-mix/wp/2015/04/08/how-a-cell-phone-video-led-to-murder-charges-against-a-cop-in-north-charleston-s-c/
Image Credit: 
http://upload.wikimedia.org/wikipedia/commons/2/23/Police.gun.1.london.arp.jpg 
See Our Related Video from our YouTube channel:
https://www.youtube.com/user/ArnoldSmithPLLC/videos
See Our Related Blog Posts: