J. Bradley Smith of Arnold & Smith, PLLC answers the question "Should I ever plead guilty to a charge?"
Sports and celebrity news sites in the United States, Canada and around the world have broadcast the details surrounding the arrest last Friday of professional hockey star Jarret Stoll.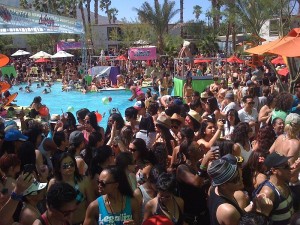 Stoll was a member of the 2014 Los Angeles Kings team that won the coveted Stanley Cup trophy. Stoll was photographed in 2014 following the Stanley Cup victory partying at the Las Vegas MGM Grand with the Stanley Cup.
A year later, following the close of the 2014-15 National Hockey League season, Stoll returned the MGM Grand after the Kings placed ninth in the NHL's Western Division—failing to qualify for the playoffs and, perhaps, leaving Stoll in a relaxed mood.
Stoll, who plays center for the Kings, was arrested Friday at the Wet Republic pool at the Las Vegas MGM Grand after a security guard patted him down and found a plastic baggie containing powder and gel caps. According to the Orange County Register, Stoll consented to the pat down and admitted that the powder and gel caps were cocaine and ecstasy, respectively. The drugs were found hidden in Stoll's swimming shorts.
A Las Vegas police detective tested the powder onsite and concluded that it was cocaine. Stoll was charged with possession of Schedule 1, 2, 3 and 4 substances, according to the Daily Mail. He was released Friday after posting a $5,000 bond.
Las Vegas-based attorney Joel Mann writes on his site, LegalMann.com, that many Las Vegas-area hotels and casinos partner with the Las Vegas Metropolitan Police Department to detect and apprehend lawbreakers at adult pool parties. Mann notes that the hotels and casinos appear to promote the parties as ones in which "sex and drugs flow… with not a care or concern." But these same promoters are seeing to it that people attending the parties are searched and, if warranted, arrested by the police.
This arrangement appears to be legal, Mann writes, because the police are not performing the searches. Instead, security personnel employed by the hotels and casinos are conducting the searches, and they only notify the police after alleged contraband has been found. This removes any probable cause issues the police might otherwise face.
Further complicating the matter, at least in Stoll's case, is the issue of consent. Stoll, like other partygoers, wanted in to the party. In order to get in to the party, he had to consent to a search of his person. Mann writes that legal arguments can be made—namely that security personnel are acting as agents of the police and therefore must respect people's rights under the Fourth Amendment to the Constitution of the United States, which prohibits unreasonable searches or seizures—but there is not much to be done when a person consents to being searched and contraband is found.
Of course, Mann notes, "the easiest way to avoid being arrested is not to bring any illegal substance in the pool parties."
That is the same advice I would give to anyone attending a public event in Charlotte. Like everyone, I am searched at nearly every public event I attend in the Queen City and elsewhere. This is the reality I have faced, with other citizens, since the terrorist attacks of September 11, 2001.
I am told, repeatedly, that people are searched for their own good, but I wonder how many terrorist attacks have been stopped by front-door pool-party pat-downs?
I wonder if Las Vegas officials have stopped any terrorist attacks on hotel pools by patting down would-be partiers. The fact that they have a detective onsite ready to test powder to see if it is cocaine tells me everything I need to know to answer that question.
Arnold & Smith, PLLC is a Charlotte based criminal defense, traffic violation defense and civil litigation law firm servicing Charlotte and the surrounding area. If you or someone you know needs the assistance of an experienced criminal defense attorney in Charlotte, North Carolina, please contact Arnold & Smith, PLLC today at (704) 370-2828   or find additional resources here.

About the Author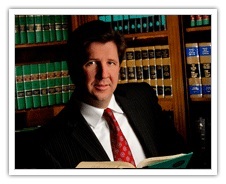 Brad Smith is a Managing Member of Arnold & Smith, PLLC, where he focuses on the areas of criminal defense, DUI / DWI defense and traffic defense.
Mr. Smith was born and raised in Charlotte. He began his legal career as an Assistant District Attorney before entering private practice in 2006.
In his free time, Mr. Smith enjoys traveling, boating, golf, hiking and spending time with his wife and three children.
Sources:
http://www.dailymail.co.uk/news/article-3047607/NHL-player-Jarret-Stoll-busted-smuggling-coke-Molly-Las-Vegas-MGM-Grand-Hotel-swim-trunks-girlfriend-Erin-Andrews-bunkers-home.html
http://www.ocregister.com/articles/possession-658705-cocaine-stoll.html
http://www.legalmann.com/CriminalDefense/LasVegasArrests/PoolPartyandNightclubArrests.aspx
Image Credit: 
http://commons.wikimedia.org/wiki/File:Pool_Party_2011.jpg
See Our Related Video from our YouTube channel:
https://www.youtube.com/user/ArnoldSmithPLLC/videos
See Our Related Blog Posts: