Charlotte DWI and Criminal Defense Attorney J. Bradley Smith of Arnold & Smith, PLLC answers the question "Can the police search my car without a warrant?"
At around 2:00 p.m. on the afternoon of February 21, Natali Castellanos-Tyler, a 30-year-old married mother of two small children, was driving home from a birthday party in her 2002 Ford Explorer. Castellanos-Tyler's three-year-old daughter, Elisa, was riding in a back passenger seat.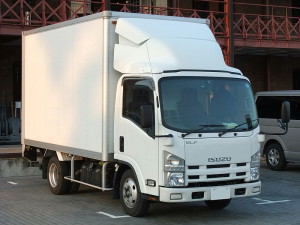 Near what area residents describe as a dangerous curve in the road, Castellanos-Tyler's vehicle slid off the pavement and crashed into a tree. Castellanos-Tyler died at the scene; little Elisa survived, suffering minor scrapes and bruises. Investigators concluded that the crash was a tragic single-vehicle accident caused by poor road conditions.
Craig Tyler—Castellanos-Tyler's husband and Elisa's father—told CBS6 that after the accident, Elisa began having nightmares. She would awaken from the nightmares screaming about a "white van." When Tyler questioned Elisa about the van, the little girl said "It hurt me—it hurt my car!"
Tyler did not know what to make of his daughter's dreams until he saw several posts on the social networking site Facebook from area drivers. One driver—identified by the Daily Mail as Subastree Thompson, wrote that not long after Castellanos-Tyler's death, she was sideswiped by a white box truck on the same road on which Castellanos-Tyler was killed.
Like Castellanos-Tyler, Thompson's three-year-old daughter was riding with her at the time of the incident. She said she saw three men sitting in a single row in the front of the white box truck. After sideswiping her, Thompson said the driver slowed down momentarily but then sped off before she could take down its license plate number.
Another Facebook user—identified by the Daily Mail as 17-year-old Caitlyn Thomas—wrote that she was sideswiped by a white truck on a nearby road on March 30. An eyewitness said the truck driver slowed down and turned his head to look back at the damage to Thomas's car, but sped off before police arrived on the scene.
On April 3, a truck matching the description of the vehicle involved in the other incidents sideswiped a school bus. A spokesperson for the Chesterfield County Police Department said that incident was being investigated.
Craig Tyler said he hopes that the truth will "be revealed." He thinks the white truck may have caused his wife's death.
While authorities are looking into whether the incidents detailed by area drivers are connected, they also cautioned that there was no evidence suggesting that another vehicle was involved in Castellanos-Tyler's death. They think Castellanos-Tyler died in a one-car accident and that little Elisa's dreams are just that: dreams.
Real or not, the white truck is not the first to haunt the imaginations of Virginians young and old. In an article published in 2002 in the Daily Mail, officers across central and northern Virginia said they were looking for "a white, Chevrolet Astro-type van" that had been spotted near the scenes of several sniper-style shootings that ultimately claimed the lives of ten people in around Washington, D.C.
Lee Boyd Malvo, who later admitted to carrying out the sniper attacks with John Allen Muhammad, said he and Muhammad were aware that authorities were looking for a white van or white truck.
"The white van and white box truck craze," Malvo told the Washington Post in 2012, led the killers to carry out shootings when white vans and trucks were nearby, reasoning that the presence of "the vehicles would draw attention away from them."
Arnold & Smith, PLLC is a Charlotte based criminal defense, traffic violation defense and civil litigation law firm servicing Charlotte and the surrounding area. If you or someone you know needs the assistance of an experienced criminal defense attorney in Charlotte, North Carolina, please contact Arnold & Smith, PLLC today at (704) 370-2828   or find additional resources here.

About the Author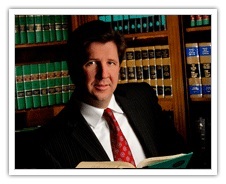 Brad Smith is a Managing Member of Arnold & Smith, PLLC, where he focuses on the areas of criminal defense, DUI / DWI defense and traffic defense.
Mr. Smith was born and raised in Charlotte. He began his legal career as an Assistant District Attorney before entering private practice in 2006.
In his free time, Mr. Smith enjoys traveling, boating, golf, hiking and spending time with his wife and three children.
Sources:
http://www.dailymail.co.uk/news/article-3049775/Will-little-girl-s-nightmares-help-catch-mother-s-killer-Woman-s-crash-death-ruled-accident-3-year-old-daughter-started-sharing-disturbing-dreams-mystery-white-van.html
http://www.nydailynews.com/news/national/white-van-haunting-young-girl-virginia-article-1.2193871
http://www.washingtonpost.com/local/crime/lee-boyd-malvo-10-years-after-dc-area-sniper-shootings-i-was-a-monster/2012/09/29/a1ef1b42-04d8-11e2-8102-ebee9c66e190_story.html
http://www.dailymail.co.uk/news/article-142451/Police-hunt-white-van-latest-serial-sniper-attack.html
Image Credit: 
http://commons.wikimedia.org/wiki/File:ISUZU_ELF,_6th_Gen,_Hi-cab_White_Box_truck.jpg
See Our Related Video from our YouTube channel:
https://www.youtube.com/user/ArnoldSmithPLLC/videos
See Our Related Blog Posts: