J. Bradley Smith of Arnold & Smith, PLLC answers the question "If I have an outstanding warrant, what should I do?"
The Tulsa Sheriff's Office was aware as early as 2009 of issues involving a reserve officer's behavior in the field and special treatment he received during training, according to the Daily Mail and CBS News.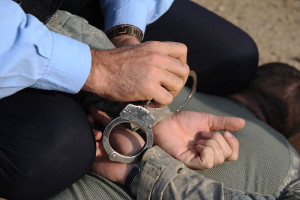 The reserve deputy—73-year-old Robert Bates, pleaded not guilty to second-degree manslaughter in Tulsa District Court on Tuesday. Bates was charged after shooting and killing Eric Harris on April 2. Harris was running from Bates; Bates has said he intended to fire his Taser and shot Harris by accident.
Before becoming a reserve officer, Bates was a longtime insurance agent who sold his insurance business in 1999 for $6 million. Bates also served as Sheriff Stanley Glanz's political campaign manager in 2012 and made a number of financial donations to the sheriff's office.
Glanz said Bates had undergone proper firearms training when he joined the force in 2008. A lawyer for the family of Eric Harris, Dan Smolen, disputed that, saying the Tulsa County Sheriff's Office violated its own policies by allowing Bates to "carry his personal handgun after training with another weapon," according to the Daily Mail. Smolen said the office also failed to keep a record of Bates' training, which violated local policy.
In 2009, other deputies voiced concerns about Bates' behavior in the field. They accused the reserve officer of receiving special treatment, using his personal vehicle while on duty and making unauthorized traffic stops. The sheriff's office conducted an internal review, but Bates was allowed to remain on the force. Bates allegedly told the deputies who raised the concerns that he could do whatever he wanted.
Bates said it was easy to confuse the handgun he used to kill Harris with a Taser, defending himself on national television and apologizing to the Harris family. "I rate this as number one on my list of things in my life that I regret… I still can't believe it happened," Bates said.
Harris fled from officers after allegedly selling a nine-millimeter handgun to an undercover officer. A video of the incident shows Bates apologizing after shooting Harris, saying, breathlessly, "I shot him. I'm sorry." According to CNN, the sheriff's office tried to characterize Harris as a dangerous illegal gun dealer "who fled police that day in such a way as to give the impression that he had a gun in his waistband." Harris was unarmed.
After being shot, Harris can be heard pleading for help, saying he has been shot and that he is losing his breath. A video shows another deputy pinning Harris's head to the asphalt as other officers tell Harris to "Shut the f**k up" and "F**k your breath."
Captain Bill McKelvey of the Tulsa County Sheriff's Office said the officers did not know that Harris had been shot. McKelvey said the language used by the officers in the incident "was a product of stress," according to CNN.
A Tulsa County Sheriff's Office Sergeant, Jim Clark, said Bates was really the victim. "Reserve Deputy Bates did not commit a crime," Clark told CNN. "Reserve Deputy Bates was a victim, a true victim of slips and capture. There's no other determination I can come to."
Arnold & Smith, PLLC is a Charlotte based criminal defense, traffic violation defense and civil litigation law firm servicing Charlotte and the surrounding area. If you or someone you know needs the assistance of an experienced criminal defense attorney in Charlotte, North Carolina, please contact Arnold & Smith, PLLC today at (704) 370-2828   or find additional resources here.

About the Author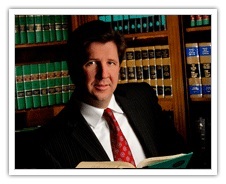 Brad Smith is a Managing Member of Arnold & Smith, PLLC, where he focuses on the areas of criminal defense, DUI / DWI defense and traffic defense.
Mr. Smith was born and raised in Charlotte. He began his legal career as an Assistant District Attorney before entering private practice in 2006.
In his free time, Mr. Smith enjoys traveling, boating, golf, hiking and spending time with his wife and three children.
Sources:
http://www.dailymail.co.uk/news/article-3051901/I-want-Deputy-shot-dead-suspect-firing-gun-instead-Taser-allegedly-dismissed-long-standing-concerns-behavior.html
http://www.cnn.com/2015/04/13/us/tulsa-shooting-eric-harris-f-your-breath-reactions/
Image Credit: 
http://commons.wikimedia.org/wiki/File:Suspect_apprehension_training_DVIDS235380.jpg
See Our Related Video from our YouTube channel:
https://www.youtube.com/user/ArnoldSmithPLLC/videos
See Our Related Blog Posts: