J. Bradley Smith of Arnold & Smith, PLLC answers the question "Should I talk to the police?"
Last week the United States Supreme Court held that law-enforcement officers may not prolong traffic-stop investigations in order to allow police canine units to sniff vehicles for drugs.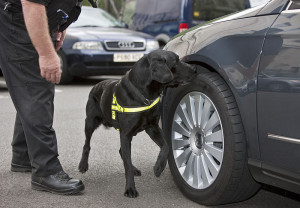 Absent independent, individualized suspicion of illegal drug activity, an officer may not prolong a traffic stop beyond the initial mission of the stop in order to allow a canine unit to sniff for drugs.
The case involved a Nebraska man named Dennys Rodriguez. In 2012, he veered onto the shoulder of State Highway 275 for a few seconds. Morgan Struble, a police officer, pulled Rodriguez over for violating Neb. Rev. Stat. § 60-6, 142, which prohibits driving on highway shoulders.
Rodriguez explained to Struble that he had swerved onto the shoulder in order to avoid a pothole. Struble ran Rodriguez's license and registration, then questioned Rodriguez's passenger, Scott Pollman, regarding where the men were coming from and where they were going. While Struble checked Pollman's license on a records database, he wrote a warning ticket for Rodriguez and called for backup.
At 12:27 a.m., Struble gave Rodriguez the warning ticket and returned the men's licenses. He asked Rodriguez if he could walk his canine unit around Rodriguez's car; Rodriguez said no. Struble ordered Rodriguez to turn the car off and exit the vehicle. After backup arrived at 12:33 a.m., Struble walked his canine unit around Rodriguez's vehicle. The canine indicated the presence of drugs on the second pass, which occurred about seven minutes after Struble issued the warning ticket.
A search of Rodriguez's vehicle revealed a large bag of methamphetamines. Rodriguez was charged with possession with intent to distribute 50 or more grams of methamphetamines. Before trial, he moved to suppress the evidence seized from his vehicle on the grounds that Struble lacked reasonable suspicion to conduct the canine search.
Rodriguez's motion was denied, and lower appellate courts affirmed, ruling that officers could extend an otherwise-completed traffic stop, without reasonable suspicion of drug activity, to allow a canine unit to sniff a vehicle. The United States Supreme Court agreed to consider Rodriguez's case in order to resolve conflicts in the manner in which lower courts had interpreted previous roadside canine-unit cases.
When a driver is pulled over for a traffic violation, the high court wrote, aside from writing a traffic ticket, an officer may check a driver's license, determine whether a driver has any outstanding warrants, and inspect a vehicle's registration and proof of insurance.
These activities are consistent with the mission of traffic stops: to ensure that vehicles are operated upon public roadways in a safe and responsible manner. A canine-unit sniff of a car is connected to the mission of detecting illegal drugs, and is not incidental to an officer's functions when conducting a traffic stop.
The court rejected the Government's argument that a de minimus delay—such as the seven-minute lapse in time between when Struble issued the warning ticket to Rodriguez to the point at which the canine sniffed Rodriguez's car—could be sanctioned.
The practical effect of the Rodriguez case is that law-enforcement officers will likely curtail, to some extent, the use of canine units in traffic stops. The ruling will also provide rhetorical ammunition for defendants who challenge the deployment of canine units in their cases.
Arnold & Smith, PLLC is a Charlotte based criminal defense, traffic violation defense and civil litigation law firm servicing Charlotte and the surrounding area. If you or someone you know needs the assistance of an experienced criminal defense attorney in Charlotte, North Carolina, please contact Arnold & Smith, PLLC today at (704) 370-2828   or find additional resources here.

About the Author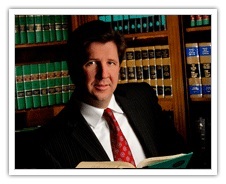 Brad Smith is a Managing Member of Arnold & Smith, PLLC, where he focuses on the areas of criminal defense, DUI / DWI defense and traffic defense.
Mr. Smith was born and raised in Charlotte. He began his legal career as an Assistant District Attorney before entering private practice in 2006.
In his free time, Mr. Smith enjoys traveling, boating, golf, hiking and spending time with his wife and three children.
Sources:
http://www.latimes.com/local/crime/la-ed-pretext-for-police-search-supreme-court-20150423-story.html
http://www.supremecourt.gov/opinions/14pdf/13-9972_p8k0.pdf
Image Credit: 
http://commons.wikimedia.org/wiki/File:MOD_Police_Search_Dog_MOD_45152828.jpg
See Our Related Video from our YouTube channel:
https://www.youtube.com/user/ArnoldSmithPLLC/videos
See Our Related Blog Posts: