J. Bradley Smith of Arnold & Smith, PLLC answers the question: "What are the long term effects of being convicted of a crime?"
Government leaders in Asheville, North Carolina have followed those throughout other cities and states across the country in "banning the box". Ashville joins six other North Carolina local governments in deciding to remove criminal history questions form their job applications. The move is an important one for those in western North Carolina and, more broadly, for prospective employees with criminal histories across the country who may now be more likely to receive a fair shake when applying for work.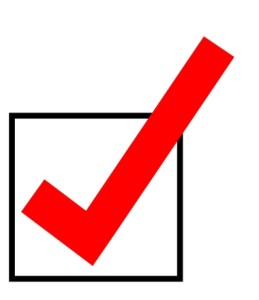 Ban the box legislation, also known as "fair chance" legislation, is a recent idea that has begun to gain traction as advocates for criminal justice reform have seized the issue nationwide. The movement grew out of a larger frustration that those who may have had run ins with the law when they were young, often for nonviolent drug crimes, are made to feel the punishment of those mistakes years and even decades into the future. A relatively small mistake, often brought on by economic need or lack of opportunity, could effectively cripple a person for the rest of their life, making it difficult if not impossible to secure gainful employment even after their debt to society had been repaid.
By banning the box, advocates say that those with criminal histories stand a better chance of being considered for roles they might otherwise be qualified for. Current job applications contain a box asking if the applicant has ever been convicted of a crime. Simply checking yes often serves as a gatekeeper, meaning that possibly great candidates are rejected out of hand. By removing this box from the application, those with criminal records can make it further into the process before the background check occurs, giving them an opportunity to impress employers who may, at that point, be more willing to accept the blemished record.
It's important to note that the fair chance legislation does not prevent anyone from performing background checks or for refusing to hire those with criminal histories. All it does is remove the question from the earliest stage of the job application process. The goal is to allow employers to get to know candidates better before raising the issue of previous criminal infractions.
In Asheville, the new legislation will apply only to government agencies. That being said, the mayor has said that she hopes Asheville can lead the way and encourage private employers in the area to follow suit. It would take action on the state level to mandate that private employers in North Carolina similarly ban the box, something that has not yet been proposed.
Currently, 19 states have adopted fair chance legislation for government positions. North Carolina is sadly not among these states. Of these 19 states, 7 have gone a step farther and specifically banned private employers form asking about criminal history in the preliminary stages of the job application process. Here in North Carolina, Asheville joins the ranks of Carrboro, Charlotte, Durham, Durham County, Cumberland County and Spring Lake in attempting to level the playing field for those who have already paid their debt to society and now simply want a chance to earn an honest living.
If you or someone you know has been charged with a crime and is in need of the services of an experienced criminal defense attorney, please give me a call to set up an appointment today. Arnold & Smith, PLLC is a Charlotte based criminal defense, traffic violation defense and civil litigation law firm servicing Charlotte and the surrounding area. If you or someone you know need legal assistance, please contact Arnold & Smith, PLLC today at (704) 370-2828   or find additional resources here.
About the Author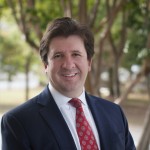 Brad Smith is a Managing Member of Arnold & Smith, PLLC, where he focuses on the areas of criminal defense, DUI / DWI defense and traffic defense.
Mr. Smith was born and raised in Charlotte. He began his legal career as an Assistant District Attorney before entering private practice in 2006.
In his free time, Mr. Smith enjoys traveling, boating, golf, hiking and spending time with his wife and three children.
Sources:
http://www.citizen-times.com/story/news/local/2016/01/04/crime-and-employment-asheville-banning-box/78127810/
Image Credit:
http://www.freeimages.com/photo/checkbox-1236685
See Our Related Video from our YouTube channel:
https://www.youtube.com/user/ArnoldSmithPLLC?feature=watch
See Our Related Blog Posts: