J. Bradley Smith of Arnold & Smith, PLLC answers the question: "What is an expungement?"
Today was a big day for those advocating change to harsh criminal laws that allow young offenders to be charged in the adult criminal justice system. Currently, New York and North Carolina are the only two states in the country where 16 and 17-year-olds are automatically prosecuted as adults. Though this still remains true, New York took a huge step to rectifying some of the problems caused by trying juveniles as adults.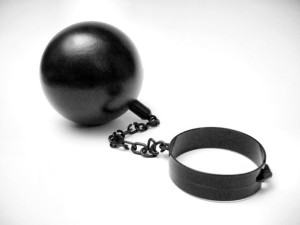 Governor Andrew Cuomo announced to much fanfare today that he would begin the process of issuing pardons to more than 10,000 convicted juvenile offenders in New York. The announcement means that those convicted of certain crimes when they were still teenagers will no longer be required to report these issues on applications for employment, something meant to increase their odds of landing a job.
The current proposal put forward by Governor Cuomo is that those offenders who were 16 or 17 at the time of their convictions will receive provisional pardons if they have managed to go 10 years without committing subsequent crimes. The conditional pardons will not be available to absolutely every juvenile offender, only those who were originally convicted of misdemeanors or nonviolent felonies. Those with violent felonies will be left with a criminal record. The governor's office said that they will start by reaching out to those convicted in 2004, and work their way backwards, helping the offenders apply online for the pardon.
The goal of the pardons is to ensure that youthful mistakes, even serious ones, don't end up ruining the rest of someone's life. For a long time, the idea was that by punishing individuals harshly you could reduce the prevalence of crime. This is why juveniles in New York are prosecuted as adults, an attempt to impose serious consequences and, in so doing, lower the crime rate. Though this may sound good in theory, the reality is that harsh punishments have only made it more likely that juvenile offenders will reoffend, not less.
Critics of the current system point out that by treating teens as adult offenders, you make it far more likely that they will lead a life of crime. These teens are stigmatized and their criminal records make it difficult if not impossible to be introduced back into society as productive citizens. Too many jobs depend on passing a criminal background check and one mistake many years ago can still be enough to cost someone, even someone amply qualified, a job. Without the ability to find employment, there becomes an even greater pull back into the criminal world, leading to a cycle of increased criminality.
The hope is that by pardoning some of these juvenile offenders, a door can be opened allowing them to lead honest, hardworking lives. Eliminating some of the stigma surrounding juvenile criminal offenses will hopefully help reduce recidivism, something that the current approach of handing down harsh punishments has only exacerbated.
If you or someone you know has been charged with a crime and is in need of the services of an experienced criminal defense attorney, please give me a call to set up an appointment today. Arnold & Smith, PLLC is a Charlotte based criminal defense, traffic violation defense and civil litigation law firm servicing Charlotte and the surrounding area. If you or someone you know need legal assistance, please contact Arnold & Smith, PLLC today at (704) 370-2828   or find additional resources here.
About the Author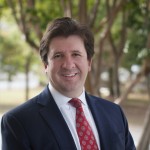 Brad Smith is a Managing Member of Arnold & Smith, PLLC, where he focuses on the areas of criminal defense, DUI / DWI defense and traffic defense.
Mr. Smith was born and raised in Charlotte. He began his legal career as an Assistant District Attorney before entering private practice in 2006.
In his free time, Mr. Smith enjoys traveling, boating, golf, hiking and spending time with his wife and three children.
Sources:
http://www.startribune.com/ny-governor-issuing-pardons-to-former-juvenile-offenders/363149481/
Image Credit:
http://www.freeimages.com/photo/old-ball-and-chain-series-1-1552304
See Our Related Video from our YouTube channel:
https://www.youtube.com/user/ArnoldSmithPLLC?feature=watch
See Our Related Blog Posts: