J. Bradley Smith of Arnold & Smith, PLLC answers the question: "What are the long term effects of being convicted of a crime?"
Most employers understand that if there are problems with workplace safety they could face some serious and potentially expensive consequences. Injuries to employees can lead to higher workers' compensation premiums, money spent on litigation and, should the Occupational Safety and Health Administration catch wind of the trouble, serious fines and other enforcement action. Additionally, employers can suffer serious reputational damage, among both employees and customers, if workers suffer harm due to lapses in workplace safety.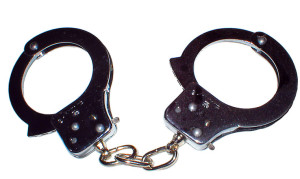 What many employers may not understand is that beyond these potential financial consequences, workplace safety violations can occasionally lead to the risk of criminal prosecution. This creates an even more serious incentive to ensure that workers remain safe because a failure to protect workers could jeopardize a boss' freedom. To find out more about how workplace safety violations can lead to criminal prosecution, keep reading.
There are currently three defined categories of instances where OSHA violations can lead to criminal prosecution. The first is when there has been a willful violation of a standard promulgated by the Occupational Safety and Health Act that leads to the death of an employee. Second is when an employer provides advance notice of an upcoming OSHA inspection. Finally, OSHA can pursue criminal prosecution when falsified documents are filed or false statements are given to OSHA inspectors conducting an investigation into a workplace safety violation.
Beyond these three clear instances where criminal prosecution by OSHA is allowed, it's also possible that employers could be prosecuted for violations of criminal statutes that are related to OSHA violations. Examples of these include general criminal prohibitions against making false statements, witness tampering, conspiracy and obstruction of justice. This means that interested prosecutors eager to make a case can often find other bases for justifying criminal charges.
Currently, employers who are eventually found guilty face misdemeanor conviction. Even in cases where a worker dies, the maximum punishment for violating OHSA laws is a misdemeanor. These misdemeanor convictions come with fines and a potential maximum 6-month stay in jail. It's for this reason that some have advocated that OSHA be given expanded powers for prosecuting negligent employers. One proposal that's been floated in Washington recently would allow prosecutors to bring felony charges for incidents that result in the death of employees. Should this be implemented, employers would face penalties of up to 10 years in prison.
A recent memo on the subject from the Attorney General indicated that criminal prosecutions related to workplace safety violations are likely to increase over the coming years. Already, over the past few years the number of OSHA-related prosecutions have increased substantially. In the future, many experts say that they believe employers should be especially cautious as political pressure will likely lead to increased enforcement efforts on the part of OSHA administrators.
If you or someone you know has been charged with a crime and is in need of the services of an experienced criminal defense attorney, please give me a call to set up an appointment today. Arnold & Smith, PLLC is a Charlotte based criminal defense, traffic violation defense and civil litigation law firm servicing Charlotte and the surrounding area. If you or someone you know need legal assistance, please contact Arnold & Smith, PLLC today at (704) 370-2828   or find additional resources here.
About the Author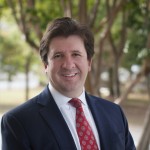 Brad Smith is a Managing Member of Arnold & Smith, PLLC, where he focuses on the areas of criminal defense, DUI / DWI defense and traffic defense.
Mr. Smith was born and raised in Charlotte. He began his legal career as an Assistant District Attorney before entering private practice in 2006.
In his free time, Mr. Smith enjoys traveling, boating, golf, hiking and spending time with his wife and three children.
Sources:
http://news.industrysafe.com/osha-recordkeeping-and-compliance/will-osha-increase-criminal-prosecutions-for-workplace-safety-violations/
Image Credit:
http://www.freeimages.com/photo/hand-cuffs-1255790
See Our Related Video from our YouTube channel:
https://www.youtube.com/user/ArnoldSmithPLLC?feature=watch
See Our Related Blog Posts: