J. Bradley Smith of Arnold & Smith, PLLC responds to "The person that called the police doesn't want to press charges, can I still be prosecuted?"
Dave Pollizi and his wife noticed something unusual while at their Lake Wylie home the Sunday after Thanksgiving.  Cars were parked in the backyard of the vacant mansion next door.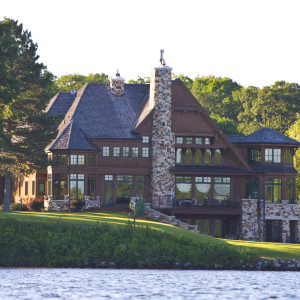 The $650,000 mansion, owned by former Carolina Panthers player Jeff Otah, has been vacant since the team released Otah in August of 2012.  Born in Nigeria, Otah moved to the United States at age seven and played his college football at the University of Pittsburgh.  After being selected by the Panthers in the first round of the 2008 NFL Draft, nagging knee problems ultimately derailed Otah's career.  He finished his last three seasons with the team on injured reserve.
After observing the parked cars in Otah's yard, Pollizi called 911 to alert authorities of a possible break-in.  York County sheriff deputies found a fifteen-year-old and two sixteen-year-olds inside the home.  The three teenagers were charged with trespass and possession of alcohol.
Criminal trespass in North Carolina is found in Chapter 14 of the N.C. General Statutes.  Second degree trespass, a Class 3 misdemeanor, is committed by a person who, without authorization, enters or remains on another person's premises after being notified not to enter or remain there, or there are posted signs not to enter the premises.  First degree trespass, a Class 2 misdemeanor, is committed by a person who, without authorization, enters or remains on another person's premises so enclosed or secured as to demonstrate a clear intent to keep out intruders, or enters or remains in a building of another.
Because the deputies also found several cases of beer in the home, the teens were charged with possession of alcohol.  North Carolina takes alcohol-related offenses very seriously, and under the state's "zero tolerance" approach to underage drinking, any person under the age of 21 who possesses or consumes alcohol may be convicted of an underage drinking offense.  Furthermore, these types of convictions can permanently tarnish a young person's record and create major obstacles to obtaining education and finding a job.  Because the stakes are so high, it is extremely important to contact an attorney who has experience handling these charges.
As for the next step in the investigation, deputies are now trying to determine exactly how the teens came to be in possession of the alcohol.  When asked if the person who bought the alcohol could possibly be charged, Trent Faris with the York County Sheriff's Office indicated that there is a strong possibility.
In North Carolina, a person's age determines what level of crime an offender is charged with under the aiding and abetting statutes.  A person under the age of 21 who buys, provides, or gives wine, beer, or liquor to someone who is underage may be charged with a Class 2 misdemeanor, whereas a person over the lawful age to purchase and who aids and abets may be charged with a Class 1 misdemeanor.
According to Pollizi, residents of the upscale Lake Wylie neighborhood are not taking this incident lightly.  "Definitely the neighborhood is alerted and everybody's watching now," he said.
If you or someone you know has been charged with a crime and is in need of the services of an experienced criminal defense attorney, please give me a call to set up an appointment today. Arnold & Smith, PLLC is a Charlotte based criminal defense, traffic violation defense and civil litigation law firm servicing Charlotte and the surrounding area. If you or someone you know need legal assistance, please contact Arnold & Smith, PLLC today at (704) 370-2828   or find additional resources here.
About the Author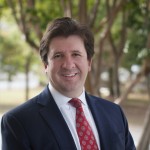 Brad Smith is a Managing Member of Arnold & Smith, PLLC, where he focuses on the areas of criminal defense, DUI / DWI defense and traffic defense.
Mr. Smith was born and raised in Charlotte. He began his legal career as an Assistant District Attorney before entering private practice in 2006.
In his free time, Mr. Smith enjoys traveling, boating, golf, hiking and spending time with his wife and three children.
Sources:
http://www.wsoctv.com/news/news/local/teens-found-former-panthers-vacant-lake-wylie-mans/npbrs/
http://espn.go.com/nfl/trainingcamp12/story/_/id/8227024/carolina-panthers-release-jeff-otah-failed-trade-new-york-jets
http://www.ncga.state.nc.us/EnactedLegislation/Statutes/PDF/ByArticle/Chapter_14/Article_22B.pdf
https://www.arnoldsmithlaw.com/underage-drinking.html
http://www.ncleg.net/EnactedLegislation/Statutes/HTML/BySection/Chapter_18B/GS_18B-302.html
Image Credit:
https://upload.wikimedia.org/wikipedia/commons/4/4b/Lake_Minnetonka_Mansion_Minnesota_2626642052_o.jpg
By Tony Webster (Own work) [CC BY-SA 3.0 (http://creativecommons.org/licenses/by-sa/3.0)], via Wikimedia Commons
See Our Related Video from our YouTube channel:
https://www.youtube.com/user/ArnoldSmithPLLC?feature=watch
See Our Related Blog Posts: